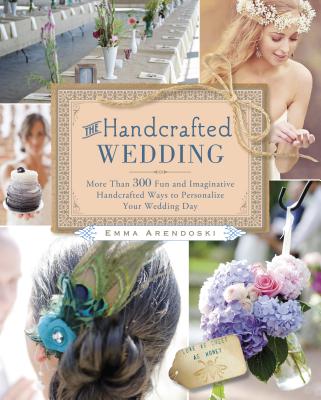 The Handcrafted Wedding: More Than 300 Fun and Imaginative Handcrafted Ways to Personalize Your Wedding Day (Paperback)
More Than 300 Fun and Imaginative Handcrafted Ways to Personalize Your Wedding Day
Sellers Publishing, 9781416206668, 175pp.
Publication Date: October 29, 2012
Description
Bursting with creativity and fun, an idea book with more than 340 concepts, ideas, styles, and projects to take a wedding day from mundane to magnificent. Arendoski, owner of the Web site Emmaline Bride, is thrilled to share the best wedding ideas, inspirations, and projects.
Advertisement