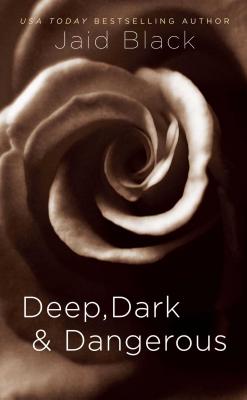 Deep, Dark & Dangerous
Paperback

* Individual store prices may vary.
Description
A star in a world of wealth and privilege....

Fed up with Hollywood backstabbing, famous movie actress Madalyn Simon decided to escape the spotlight. Her new back-to-basics existence in an Alaskan cabin did take getting used to, but at least she was in control of her own destiny -- or so she thought. While snowmobiling on the frigid coast with her sister, the pair is taken hostage by a band of rough men who want them -- for reasons beyond imagining.

A captive in a world of inescapable seductions....

They are neo-Vikings from a hidden underworld, in search of women Outsiders to breed for the New Sweden clan. Their sexy leader, Otar, wants only one woman: Madalyn. Overpowered by his masculine strength and unmasked desire, Madalyn must become Otar's wife or face the marriage auction block. Now, in a world beyond dreams and as real as the hot flesh of her enticing warrior-husband, Madalyn discovers the power of an all-consuming passion -- as the fires of revolution threaten all she has come to love....
Gallery Books, 9781416516125, 272pp.
Publication Date: March 7, 2006
About the Author
Jaid Black is the founder and driving force of Ellora's Cave Publishing, the award-winning online source for erotic literature. She is also the founder and publisher of Lady Jaided, a sexy new magazine for women. Her novella "Hunter's Right" appears in the collection Tie Me Up, Tie Me Down, and her novel Deep, Dark & Dangerous is forthcoming from Pocket Books in March 2006. Vistit her on the web at www.jaidblack.com.