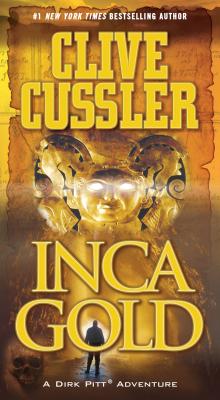 Inca Gold (Mass Market Paperbound)
Pocket Star Books, 9781416525721, 676pp.
Publication Date: October 30, 2007
Description
A classic, thrilling Dirk Pitt adventure from a master of the genre Nearly five centuries ago a fleet of boats landed mysteriously on an island in an inland sea. There, an ancient Andean people hid a golden hoard greater than that of any pharaoh, then they and their treasure vanished into history--until now. In 1998, in the Andes Mountains of Peru, Dirk Pitt dives into an ancient sacrificial pool, saving two American archaeologists from certain drowning. But his death-defying rescue is only the beginning, as it draws the intrepid Pitt into a vortex of darkness and danger, corruption and betrayal. A sinister crime syndicate has traced the long-lost treasure--worth almost a billion dollars--from the Andes to the banks of a hidden underground river flowing beneath a Mexican desert. Driven by burning greed and a ruthless bloodlust, the syndicate is racing to seize the golden prize...and to terminate the one man who can stop them.
Praise For Inca Gold…
Stephen Coonts Nobody does it better than Clive Cussler. Nobody!



New York Daily News GET-TO-THE-NEXT-PAGE EXCITEMENT...Dirk Pitt is a combination James Bond and Jacques Cousteau...
Advertisement