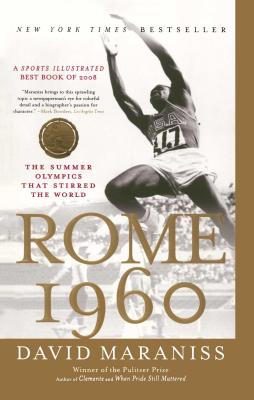 Rome 1960: The Olympics That Changed the World (Paperback)
The Olympics That Changed the World
Simon & Schuster, 9781416534082, 478pp.
Publication Date: July 14, 2009
Description
Now in paperback, from the New York Times bestselling author of Clemente and When Pride Still Mattered, here is the blockbuster story of the 1960 Summer Olympics in Rome, seventeen days that helped define the modern world. Legendary athletes and stirring events are interwoven into a suspenseful narrative of sports and politics at the Rome games, where cold-war propaganda and spies, drugs and sex, money and television, civil rights and the rise of women superstars all converged to forever change the essence of the Olympics. Using the meticulous research and sweeping narrative style that have become his trademark, maraniss reveals the rich palette of character, competition, and meaning that gave rome 1960 its singular essence.
About the Author
David Maraniss is an associate editor at The Washington Post. He is the winner of the 1993 Pulitzer Prize for National reporting and has been a Pulitzer finalist two other times for his journalism and again for They Marched Into Sunlight, a book about Vietnam and the sixties. The author of bestselling works on Bill Clinton, Vince Lombardi, and Roberto Clemente, Maraniss is a fellow of the Society of American Historians. He and his wife, Linda, live in Washington, D.C., and Madison, Wisconsin.
Praise For Rome 1960: The Olympics That Changed the World…
"Evocative, entertaining and often suspenseful - sports history at a very high standard." - Kirkus (starred review)
Advertisement