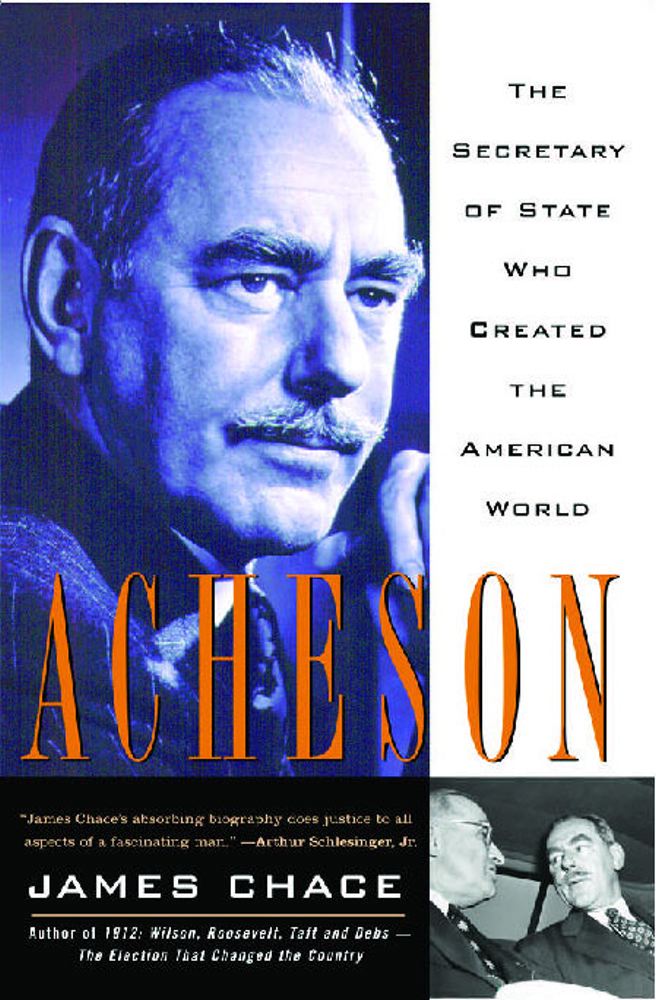 Acheson
The Secretary of State Who Created the American World
Paperback

* Individual store prices may vary.
Description

The Secretary of State Who Created the American World

This is the authoritative biography of Dean Acheson, the most important and controversial secretary of state of the twentieth century. It is an important and dramatic work of history chronicling the momentous decisions, events, and fascinating personalities of the most critical decades of the American Century.
Praise For Acheson: The Secretary of State Who Created the American World…
"James Chance's absorbing biographt does justice to all aspects of a fascinating man." -- Arthur Schlesinger, Jr.

"Acheson is a great American biography. Written with the historian's sweep and the novelist's talent, it tells the engrossing story of a remarkable American who did so much to shape the American Century. But it does even more. For Acheson also illuminates our future." -- Daniel Yergin, author of The Prize

"It is hard to read this account of Acheson and Truman and not feel considerable nostalgia for an earlier Democratic administration, when giants truly walked the earth." -- Francis Fukuyama, The New York Times Book Review

"A useful, clear history of the major events of the postwar world that Acheson helped to shape.... A book about...a figure of clear vision and strong character who managed to support mostly the right policies when other policies were being proposed." -- Richard Bernstein, The New York Times

"This comprehensive biography of Dean Acheson is a page-turner.... Chace draws on original research and interviews, revelations from newly opened archives, and decades of scholarship. Immensely readable, this is an indispensable book about a titan who...provided indispensable leadership in the seminal years of the 1940s and 1950s for what was to become the indispensable country." -- David Fromkin, author of In the Time of the Americans

"To understand America's role in the world today, you have to understand Acheson, one of the century's most influential and colorful statesmen. And Chace does. He portrays him as a brilliant realist who had the ability and desire to assure that the United States was willing to assert its power." -- Walter Isaacson, author of Kissinger
Simon & Schuster, 9781416548652, 512pp.
Publication Date: December 11, 2007
About the Author
James Chace was the Paul W. Williams Professor of Government and Public Law at Bard College. The former managing editor of Foreign Affairs and the author of eight previous books, most recently Acheson, he passed away in October 2004.