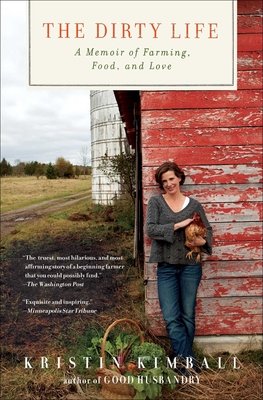 The Dirty Life
A Memoir of Farming, Food, and Love
Paperback

* Individual store prices may vary.
Other Editions of This Title:
Digital Audiobook (11/18/2019)
Compact Disc (11/19/2019)
Summer '11 Reading Group List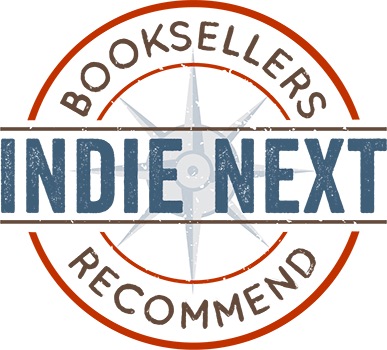 "Kristin was very much a city girl until a writing assignment brought her to Mark's small plot of land, where he was growing food to feed many families. It was love at first sight, at least for the farming. Falling for Mark didn't take too much time after that. The resulting CSA (Community Supported Agriculture)is a new model in which members can be completely supported by the produce, meat, eggs, and cheese they can pick up weekly, year round. This is a fascinating story of what love of the land and the desire to feed people can do for individuals and communities, and the potential impact that could have on a global scale."
— Jackie Blem, Tattered Cover Bookstore, Denver, CO
View the List
Description
From a "graceful, luminous writer with an eye for detail" (Minneapolis Star Tribune), this riveting memoir explores a year on a sustainable farm.

When Kristin Kimball left New York City to interview a dynamic young farmer named Mark, her world changed. On an impulse, she shed her city self and started a new farm with him on five hundred acres near Lake Champlain. The Dirty Life is the captivating chronicle of the couple's first year on Essex Farm, from the cold North Country winter through their harvest-season wedding in the loft of the barn.

Kristin and Mark's plan to grow everything needed to feed a community was an ambitious idea, and a bit romantic. It worked. Every Friday evening, all year round, over a hundred people travel to Essex Farm to pick up their weekly share of the "whole diet"—beef, pork, chicken, milk, eggs, maple syrup, grains, flours, dried beans, herbs, fruits, and forty different vegetables—produced by the farm. In The Dirty Life, Kristin discovers the wrenching pleasures of physical work, learns that good food is at the center of a good life, falls deeply in love, and finally finds the engagement and commitment she craved in the form of a man, a small town, and a beautiful piece of land.
Praise For The Dirty Life: A Memoir of Farming, Food, and Love…
"The Dirty Life is a delightful, tumultuous, and tender story of the author's love affair with the man who becomes her husband and the farm they work together to restore. With wisdom and humor, Kristin Kimball describes how she abandoned her career in New York City, leaving behind everything she thought was important for a hard, distinctly unglamorous existence that turns out to be the most fulfilling thing she's ever done."
—Jeannette Walls, author of Half Broke Horses and The Glass Castle

"The Dirty Life is a wonderfully told tale of one of the most interesting farms in the country. If you want to understand the heart and soul of the new/old movement towards local food, this is the book you need. It's the voice of what comes next in this land, of the generation unleashed by Wendell Berry to do something really grand."
—Bill McKibben, author Eaarth: Making a Life on a Tough New Planet

"The truest, most hilarious, and most affirming story of a beginning farmer that you could possibly find."
—Barbara Damrosch, The Washington Post

"Kimball is a graceful, luminous writer with an eye for detail . . . How lucky we are to be able to step into that world with no sweat. I wished for a hundred pages more."
—Minneapolis Star Tribune

"Kimball writes in vivid but unsentimental language, equal parts dirt and poetry."
—Burlington Free Press

"In her beguiling memoir, Kimball describes the complex truth about the simple life in prose that is observant and lyrical, yet tempered by a farmer's lack of sentimentality."
—Elle Magazine

"As Kimball chronicles that first year in supple prose, the farm takes on vivid form, with the frustrations balancing the satisfactions and the dark complementing the light. Throughout the book, the author ably describes the various trials and tribulations involved... A hearty, chromatic account of a meaningful accomplishment in farming."
—Kirkus Reviews
Scribner, 9781416551614, 304pp.
Publication Date: April 12, 2011
About the Author
Kristin Kimball is a farmer and a writer living in northern New York. Prior to farming, Kimball worked as a freelance writer, writing teacher, and as an assistant to a literary agent in New York City. A graduate of Harvard University and the author of The Dirty Life and Good Husbandry, she and her husband Mark have run Essex Farm since 2003, where they live with their two daughters.
Book Videos
Kristin was a freelance writer in New York City, which gave her the opportunity to travel around the world. When she first met Mark on his farm, she felt like a for­eigner. In what ways do you think this feeling comforted her? Were you surprised when the situation flipped and Kristin felt foreign to the life she used to lead in the city?
In what ways did Kimball's yearning for a home sway her decision to leave the city and start a new life with Mark? If you were put in a similar situation, do you think you would have made the same decision? Why or why not? What is your own personal definition of "home"?
Mark and Kristin start a farm that aims to provide a whole diet for their year-round members. If a farm in your area did the same thing, would you become a member? How would it change the way you cook and eat?
The first year on Essex Farm was full of trial and error. Kristin had never farmed before and much of her knowl­edge came from her neighbors and from books. In what ways did all of the mishaps shape Kristin and change her perspective?
One of the biggest adjustments Kristin has to make when moving to Essex Farm is learning to live with the absence of instant gratification. She finds that a farmer must continuously put forth effort in order to reap bene­fits. How does Kristin respond to this new kind of work? How does her definition of "satisfaction" change? Would you be able to accommodate a similar change?
The Dirty Life is segmented into seasons. What are the underlying issues that take place within each season and how do they relate to the year in full?
Have your views on sustainable farming changed after reading about the trials and triumphs of Essex Farm? Have your views on farm-fresh food versus supermarket food changed?
Kristin repeatedly finds that her prior assumptions about farming and farmers are false. Do you think her stereo­types were the same as those of most Americans or just people who live in urban areas?
As a new farmer, Kristin struggles with where she fits in the socioeconomic spectrum. It bothers her when a neighbor brings over some kitchen things because she thinks Kristin is needy. Later, Kristin writes that farming makes her feel rich even though she's not. What makes people feel poor or rich? How much is the feeling related to money?
Why do you think Kristin goes from being a vegetarian to an omnivore after helping Mark slaughter a pig?
Kristin writes that there are two types of marriages: the comfortable kind and the fiery kind. Do you agree?