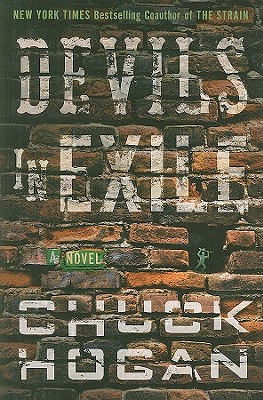 Devils in Exile (Hardcover)
Scribner Book Company, 9781416558866, 312pp.
Publication Date: February 9, 2010
* Individual store prices may vary.
or
Not Currently Available for Direct Purchase
Description
With Prince of Thieves soon to be a movie under the title The Town starring Ben Affleck and Mad Men 's Jon Hamm, and Hogan's recent vampire novel The Strain, coauthored with Guillermo del Toro, an instant New York Times bestseller, Chuck Hogan is a star on the rise. Now, with Devils in Exile, he displays his trademark gift for pulse-pounding action and strong characterization in a gripping drama that is sure to further raise his profile and give him the audience he so richly deserves. When Neal Maven and a crew of fellow Iraq War veterans begin ripping off Boston-area drug dealers for profit, their lives are quickly put into jeopardy. As Maven's involvement deepens, two worrisome things happen: he begins to suspect that their leader has a sinister ulterior motive, and he lusts after the leader's girl--a tough former model with a drug problem. As the rip-off jobs get riskier, Maven and his crew are soon pursued by both a smart federal DEA agent and by a pair of psychopathic Jamaican hit men on a drug lords' payroll. When everything goes bad--and it goes very bad--Maven embarks on a one-man crusade to right the wrongs in which he unwittingly participated. Not everyone will survive his crusade, and Maven himself may not live to see the final outcome.... Vividly told and featuring a stunningly complex plot, Devils in Exile is Chuck Hogan's most satisfying and powerful thriller yet.
Advertisement