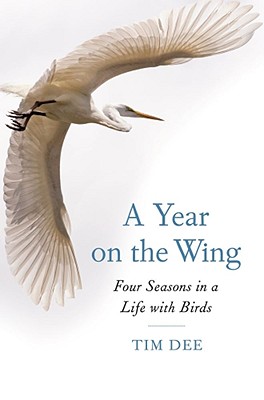 A Year on the Wing: Four Seasons in a Life with Birds (Hardcover)
Four Seasons in a Life with Birds
Free Press, 9781416559337, 240pp.
Publication Date: October 1, 2009
* Individual store prices may vary.
or
Not Currently Available for Direct Purchase
Description
Birds -- those "upgiven ghosts" who shape our skies -- and their many styles of flying have inspired us for centuries. Tim Dee became enthralled with birds as a young boy, and their allure has informed how he perceives time as well as how he sees the world and his place in it. Compelling and poetic, A Year on the Wing is a month-by-month account of following these magnificent creatures, on land, at sea, and in the air, over the course of one "dew-dipped year." A memoir of the author's life as well as of the birds' migrations, the book draws on memories of forty years of observing birds as Dee explores the ideas and feelings that birds awaken in their flying, breeding, and dying.
A Year on the Wing is also a significant chronicle of Dee's rich reading of a gorgeous literary tradition about birds -- from Aristotle to Thomas Hardy, Dante to Pound, Wordsworth to Ted Hughes -- as well as naturalists' writings that train a scientific eye on these elusive creatures. With a poet's marvelous commingling of nature and language, Dee finds meaning and a fascinating beauty in the quiver of a redstart's tail, elegizes the thrilling skydiving stoop of the once-endangered, now resurgent peregrine falcon, and reflects on the nocturnal restlessness of migrant woodcocks that is suggestive of how nature encodes us all.
A Year on the Wing brings us as close as possible to birds, as we seek to understand the unique connection between us and them as well as our separation from them and, by extension, our estrangement from all of nature. Watching birds instills a renewed sense of wonder, getting us airborne and expanding our horizons. This vicarious liftoff does us good in a way hard to define but incontestably felt. It also makes us ever aware of our place on the ground. Dee homes in on those moments when the gap narrows between humans and birds, when birds' freedom gives us our own, making our lives more vibrant and alive.
The first book from an exciting new literary voice, this beautifully written memoir celebrates birds and the inspiration they provide through their twice-yearly winged migrations.
Advertisement