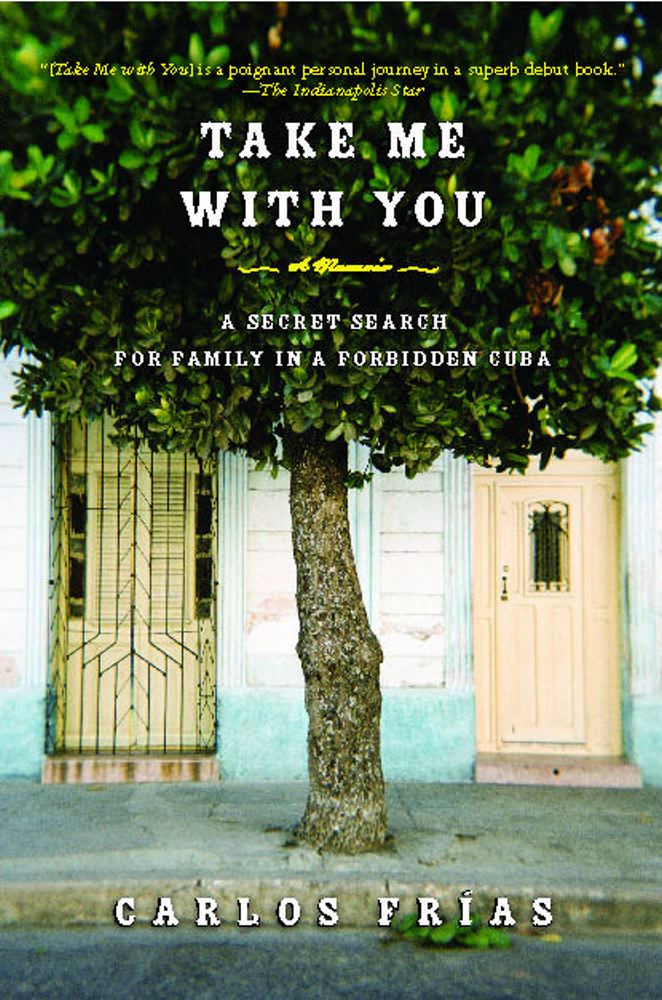 Take Me with You
A Secret Search for Family in a Forbidden Cuba
Paperback

* Individual store prices may vary.
Other Editions of This Title:
Hardcover (11/18/2008)
Description
Carlos Fr as, an award-winning journalist and the American-born son of Cuban exiles, grew up hearing about his parents' homeland only in parables. Their Cuba, the one they left behind four decades ago, was ethereal. It existed, for him, only in their anec.
Praise For Take Me with You: A Secret Search for Family in a Forbidden Cuba…
"Take Me With You really does take you with it, on an unforgettable journey, not just to Cuba -- a forbidding place unlike any other on earth -- but also to that mysterious, nameless part of the human soul that yearns for home and for lasting bonds with kin. At once gritty and transcendent, this is one travelogue that soars. Frías lays bare his heart and in the process exposes the Cuba few tourists or journalists ever get to see: a labyrinth of ruins haunted by the ghosts of those who escaped from it." -- Carlos Eire, National Book Award-winning author of Waiting for Snow in Havana



"Carlos Frías pulls off a stunner. Take Me With You is more than a memoir. It's the immigrant's tale made whole -- leavened with compassion, spiced by family secrets, and driven by the hope that what was once broken can actually be pieced back together again. Yes, it's a portrait of Cuba today. But even better, Take Me With You holds up a mirror to America. Peer into it: I guarantee you'll find a piece of your family, your father, yourself here, too." -- S. L. Price, senior writer at Sports Illustrated and author of Pitching Around Fidel



"[Take Me With You] is a poignant personal journey in a superb debut book." -- The Indianapolis Star



"Take Me With You is a compelling narrative of a country that holds a strangely significant place in the minds of Americans." -- St. Petersburg Times



"Vividly descriptive and highly emotional, Frias' account will please those who know Cuban history, as well as the uninformed." -- Rocky Mountain News



"Frias's writing is emotional, his descriptions fresh." -- The Washington Post Book Review



"If you're Cuban-American, his story is yours. And if you're not Cuban-American, perhaps there's even more reason to dive into this honest insider's guide to the Cuban experience." -- Lydia Martin, The Miami Herald.



"It wouldn't matter if Frías was Irish or Italian or Martian. This is a compelling story about family. In its way, it's reminiscent of Rick Bragg's book about his mother, All Over but the Shoutin'. Like that book, it's a great story, well told. Frías's writing is elegant." -- William McKeen, Creative Loafing



"His very moving book, Take Me With You, reinforces my sense that by far the most enduring legacy of the Cuban revolution 50 years ago is the divided family." -- Lucy Ash of BBC Radio's "Outlook".



"With his sensitive, provocative, and mature portrait of the island his parents came from, Carlos Frías is in the forefront of la nueva nostalgia cubana." -- Tom Miller, author of Trading With the Enemy: A Yankee Travels Through Castro's Cuba
Atria Books, 9781416559528, 291pp.
Publication Date: November 17, 2009