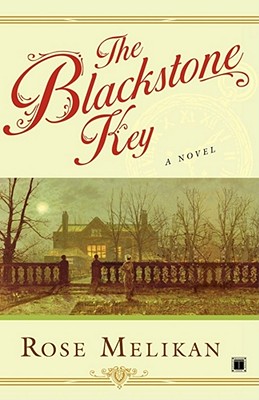 The Blackstone Key
A Novel
Paperback

* Individual store prices may vary.
Description
It is 1795, and Mary Finch sets off to meet her wealthy uncle, hoping to heal a bitter family estrangement and perhaps to avoid a dismal career teaching at Mrs. Bunbury's school for young ladies. Eager for an adventure, she is soon embroiled in one of frightening proportions, for war is raging across Europe, England faces the threat of invasion, and some secrets are more valuable than gold.

As she uncovers a complex and deadly plot involving ruthless smugglers, secret codes, and a dangerous network of spies and traitors, Mary must learn quickly whom she can trust. The apparently stalwart Captain Holland? The dangerous yet attractive Mr. Déprez? Perhaps the mysterious Hicks or even Mrs. Tipton, who knows what is best for everyone, especially Mary? The price of failure may be her life and the safety of all England.
Atria Books, 9781416560807, 464pp.
Publication Date: August 5, 2008
About the Author
Rose Melikan was born in Detroit, Michigan. Since 1993, she has been a Fellow of St.
Catharine's College, Cambridge. Her academic research centers on 18th and early 19th
British political and constitutional history. She lives in Cambridge, England with her husband.