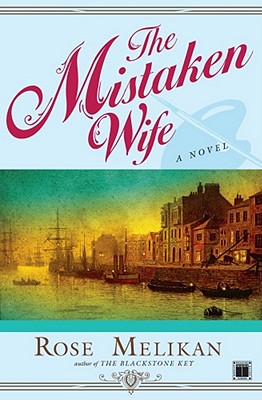 The Mistaken Wife (Paperback)
A Novel
Atria Books, 9781416560906, 432pp.
Publication Date: September 14, 2010
* Individual store prices may vary.
Description
It is the autumn of 1797. The war between the British and the French is being fought not just openly but also in secret by a network of spies. Reluctant heiress Mary Finch is no stranger to adventure, but even she hesitates before accepting this assignment: to travel secretly to Paris and disrupt vital Franco-American negotiations. She must rely wholly upon a stranger while deceiving her "dearest friend," Captain Robert Holland. Once in France, Mary's safety rests on a knife-edge, and her colleague has secrets of his own. Undaunted, she sets about her task with wit, stealth, and determination. But she is not the only spy in Paris, and there is more than one British life in jeopardy if she fails. As implacable enemies join forces against her, Mary may lose everything.
About the Author
Rose Melikan was born in Detroit, Michigan. Since 1993, she has been a Fellow of St.
Catharine's College, Cambridge. Her academic research centers on 18th and early 19th
British political and constitutional history. She lives in Cambridge, England with her husband.