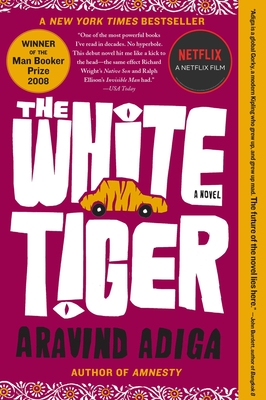 The White Tiger
A Novel
Paperback

* Individual store prices may vary.
Other Editions of This Title:
Digital Audiobook (5/5/2008)
Paperback (1/29/2010)
Paperback (12/29/2020)
Paperback, French (4/1/2010)
Compact Disc (5/6/2008)
MP3 CD (5/6/2008)
Compact Disc (5/6/2008)
Spring/Summer '09 Reading Group List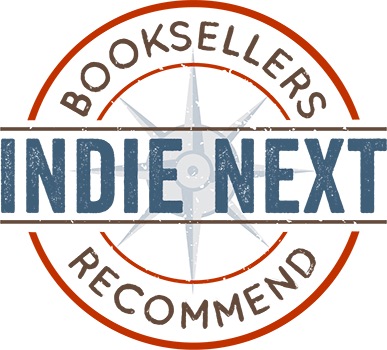 "Balram Halwai, living in contemporary India, is a man with aspirations and dreams he fears will never be realized considering his current position as a chauffeur and servant of the wealthy in a society with an absurdly large gap between rich and poor. As he takes it upon himself to rise above the muck in a series of unethical and criminal actions, The White Tiger will challenge your concepts of right and wrong and make you feel guilty for laughing along the way."
— Jon Stich, DIESEL, A Bookstore, Oakland, CA
View the List
Fall '09/Winter '10 Reading Group List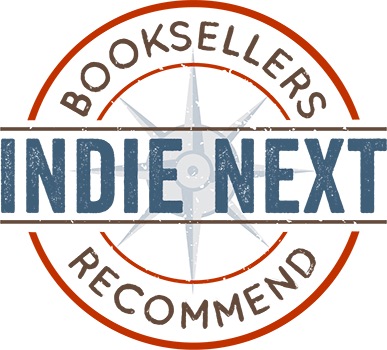 "Balram Halwai narrates his tale through letters written to the Premier of China over a seven-day period and tells the story of how he climbed out of poverty and into the life of a successful entrepreneur. In telling his story, The White Tiger opens a window onto the chaos and inequality of Indian society."
— Cynthia, Paulina Springs Books, Sisters, OR
View the List
Description
NOW A MAJOR MOTION PICTURE

The stunning Booker Prize–winning novel from the author of Amnesty and Selection Day that critics have likened to Richard Wright's Native Son, The White Tiger follows a darkly comic Bangalore driver through the poverty and corruption of modern India's caste society. "This is the authentic voice of the Third World, like you've never heard it before" (John Burdett, Bangkok 8).

The white tiger of this novel is Balram Halwai, a poor Indian villager whose great ambition leads him to the zenith of Indian business culture, the world of the Bangalore entrepreneur. On the occasion of the president of China's impending trip to Bangalore, Balram writes a letter to him describing his transformation and his experience as driver and servant to a wealthy Indian family, which he thinks exemplifies the contradictions and complications of Indian society.

Recalling The Death of Vishnu and Bangkok 8 in ambition, scope, The White Tiger is narrative genius with a mischief and personality all its own. Amoral, irreverent, deeply endearing, and utterly contemporary, this novel is an international publishing sensation—and a startling, provocative debut.
Praise For The White Tiger: A Novel…
"Compelling, angry, and darkly humorous, The White Tiger is an unexpected journey into a new India. Aravind Adiga is a talent to watch." -- Mohsin Hamid, author of The Reluctant Fundamentalist

"An exhilarating, side-splitting account of India today, as well as an eloquent howl at her many injustices. Adiga enters the literary scene resplendent in battle dress and ready to conquer. Let us bow to him." -- Gary Shteyngart, author of Absurdistan and The Russian Debutante's Handbook

"The perfect antidote to lyrical India." - Publishers Weekly

"This fast-moving novel, set in India, is being sold as a corrective to the glib, dreamy exoticism Western readers often get...If these are the hands that built India, their grandkids really are going to kick America's ass...BUY IT." - New York Magazine

"Darkly comic...Balram's appealingly sardonic voice and acute observations of the social order are both winning and unsettling." - The New Yorker

"Aravind Adiga's The White Tiger is one of the most powerful books I've read in decades. No hyperbole. This debut novel from an Indian journalist living in Mumbai hit me like a kick to the head -- the same effect Richard Wright's Native Son and Ralph Ellison's Invisible Man had. - USA Today

"Extraordinary and brilliant... At first, this novel seems like a straightforward pulled-up-by-your-bootstraps tale, albeit given a dazzling twist by the narrator's sharp and satirical eye for the realities of life for India's poor... But as the narrative draws the reader further in, and darkens, it becomes clear that Adiga is playing a bigger game... Adiga is a real writer - that is to say, someone who forges an original voice and vision. There is the voice of Halwai - witty, pithy, ultimately psychopathic... Remarkable... I will not spoil the effect of this remarkable novel by giving away ... what form his act of blood-stained entrepreneurship takes. Suffice to say that I was reminded of a book that is totally different in tone and style, Richard Wright's Native Son, a tale of the murderous career of a black kid from the Chicago ghetto that awakened 1940s America to the reality of the racial divide. Whether The White Tiger will do the equivalent for today's India - we shall see." - Adam Lively, The Sunday Times (London)

"Fierce and funny...A satire as sharp as it gets." - Michael Upchurch, The Seattle Times

"There is a new Muse stalking global narrative: brown, angry, hilarious, half-educated, rustic-urban, iconoclastic, paan-spitting, word-smithing--and in the case of Aravind Adiga she hails from a town called Laxmangarh. This is the authentic voice of the Third World, like you've never heard it before. Adiga is a global Gorky, a modern Kipling who grew up, and grew up mad. The future of the novel lies here." - John Burdett, author of Bangkok 8

"Adiga's training as a journalist lends the immediacy of breaking news to his writing, but it is his richly detailed storytelling that will captivate his audience...The White Tiger echoes masterpieces of resistance and oppression (both The Jungle and Native Son come to mind) [and] contains passages of startling beauty...A book that carefully balances fable and pure observation." - Lee Thomas, San Francisco Chronicle
Free Press, 9781416562603, 304pp.
Publication Date: October 14, 2008
About the Author
Aravind Adiga was born in India in 1974 and attended Columbia and Oxford universities. He is the author of the novels Amnesty; Selection Day, now a series on Netflix; The White Tiger, which won the Man Booker Prize; and the story collection Between the Assassinations. He lives in Mumbai, India.
The author chose to tell the story from the provocative point of view of an exceedingly charming, egotistical admitted murderer. Do Balram's ambition and charisma make his vision clearer? More vivid? Did he win you over?
Why does Balram choose to address the Premier? What motivates him to tell his story? What similarities does he see between himself and the Premier?
Because of his lack of education, Ashok calls Balram "half-baked." What does he mean by this? How does Balram go about educating himself? What does he learn?
Balram variously describes himself as "a man of action and change," "a thinking man," "an entrepreneur," "a man who sees tomorrow," and a "murderer." Is any one of these labels the most fitting, or is he too complex for only one? How would you describe him?
Balram blames the culture of servitude in India for the stark contrasts between the Light and the Darkness and the antiquated mind set that slows change. Discuss his rooster coop analogy and the role of religion, the political system, and family life in perpetuating this culture. What do you make of the couplet Balram repeats to himself: "I was looking for the key for years / but the door was always open"?
Discuss Balram's opinion of his master and how it and their relationship evolve. Balram says "where my genuine concern for him ended and where my self-interest began, I could not tell" (160). Where do you think his self-interest begins?
Compare Ashok and his family's actions after Pinky Madam hits a child to Balram's response when his driver does. Were you surprised at the actions of either? How does Ashok and his family's morality compare to Balram's in respect to the accidents, and to other circumstances?
Discuss Balram's reasons for the murder: fulfilling his father's wish that his son "live like a man," taking back what Ashok had stolen from him, and breaking out of the rooster coop, among them. Which ring true to you and which do not? Did you feel Balram was justified in killing Ashok? Discuss the paradox inherent in the fact that in order to live fully as a man, Balram took a man's life.
Balram's thoughts of his family initially hold him back from killing Ashok. What changes his mind? Why do you think he goes back to retrieve Dharam at the end of the novel? Does his decision absolve him in any way?
The novel offers a window into the rapidly changing economic situation in India. What do we learn about entrepreneurship and Balram's definition of it?
The novel reveals an India that is as unforgiving as it is promising. Do you think of the novel, ultimately, as a cautionary tale or a hopeful one?