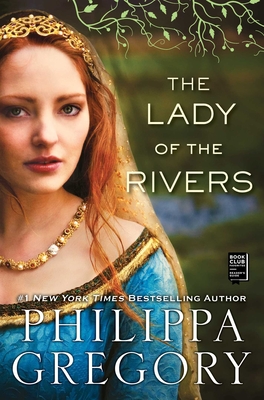 The Lady of the Rivers (Paperback)
Touchstone Books, 9781416563716, 443pp.
Publication Date: April 3, 2012
November 2011 Indie Next List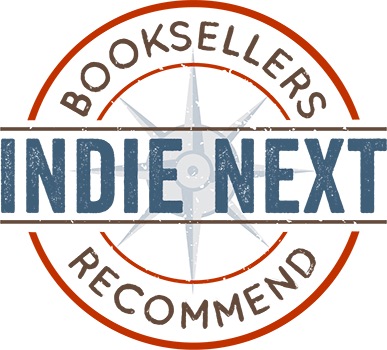 "I was riveted from the beginning of this amazing novel, when Jaquetta, a powerful, passionate woman born in tumultuous times, is introduced to Joan of Arc. From Jaquetta's marriage at a young age to a much older duke, and how she negotiates their relationship and her place in court, to her falling in love with a brave knight, Jacquetta's story will keep you transfixed. A riveting read for lovers of historical fiction and fans of Philippa Gregory. You won't be disappointed!"
— Kym Havens, Wellesley Booksmith, Wellesley, MA
View the List
Description
#1 New York Times bestselling author and "queen of royal fiction" (USA TODAY) Philippa Gregory brings to life the story of Jacquetta, Duchess of Bedford, a woman of passion and of legend who navigated a treacherous path through the battle lines in the War of the Roses to bring her family unimaginable power. When the young and beautiful Jacquetta is married to the older Duke of Bedford, English regent of France, he introduces her to a mysterious world of learning and alchemy. Her only friend in the great household is the duke's squire Richard Woodville, who is at her side when the duke's death leaves her a wealthy young widow. The two become lovers and marry in secret, returning to England to serve at the court of the young King Henry VI, where Jacquetta becomes a close and loyal friend to his new queen. The Woodvilles soon achieve a place at the very heart of the Lancaster court, though Jacquetta has visions of the growing threat from the people of England and the danger of their royal York rivals. Jacquetta fights for her king and queen, as she sees an extraordinary and unexpected future for her daughter Elizabeth: a change of fortune, the white rose of York, and the throne of England...
About the Author
Philippa Gregory is the author of several bestselling novels, including "The" "Other Boleyn Girl," and is a recognized authority on women's history. She studied history at the University of Sussex and received a PhD at the University of Edinburgh. She welcomes visitors to her website, PhilippaGregory.com.
Praise For The Lady of the Rivers…
"Gregory returns with another sister act. The result: her best novel in years."



"Gregory delivers another vivid and satisfying novel of court intrigue, revenge, and superstition. Gregory's many fans as well as readers who enjoy lush, evocative writing, vividly drawn characters, and fascinating history told from a woman's point of view will love her latest work."



"Gregory is one of historical fiction's superstars, and The Kingmaker's Daughter shows why . . . providing intelligent escape, a trip through time to a dangerous past."



"Wielding magic again in her latest War of the Roses novel … Gregory demonstrates the passion and skill that has made her the queen of English historical fiction.…Gregory portrays spirited women at odds with powerful men, endowing distant historical events with drama, and figures long dead or invented with real-life flaws and grand emotions. She makes history … come alive for readers."



"Gregory returns with another sister act. The result: her best novel in years."



"Gregory delivers another vivid and satisfying novel of court intrigue, revenge, and superstition. Gregory's many fans as well as readers who enjoy lush, evocative writing, vividly drawn characters, and fascinating history told from a woman's point of view will love her latest work."



"Gregory is one of historical fiction's superstars, and The Kingmaker's Daughter shows why . . . providing intelligent escape, a trip through time to a dangerous past."



"Wielding magic again in her latest War of the Roses novel … Gregory demonstrates the passion and skill that has made her the queen of English historical fiction.…Gregory portrays spirited women at odds with powerful men, endowing distant historical events with drama, and figures long dead or invented with real-life flaws and grand emotions. She makes history … come alive for readers."
Advertisement