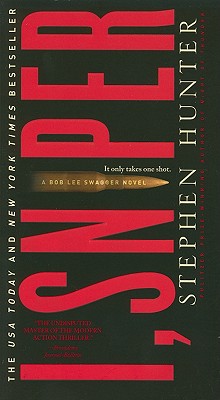 I, Sniper (Mass Market Paperbound)
Pocket Books, 9781416565178, 523pp.
Publication Date: September 21, 2010
January 2010 Indie Next List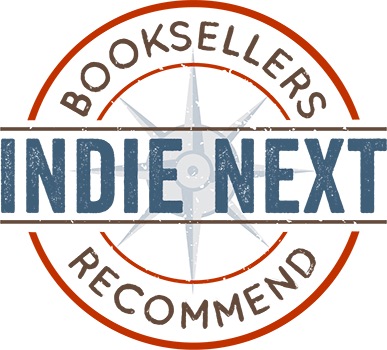 "Marine sniper Bob Lee Swagger is asked by the FBI to investigate a series of long-distance shootings. One of the best thriller writers at work today returns with his finest work in years."
— David Thompson, Murder By The Book, Houston, TX
View the List
Description
The explosive New York Times bestseller by Stephen Hunter that sends ex-Marine sniper Bob Lee Swagger into the thick of an FBI investigation and features some of the greatest gunfights ever to grace the page. It takes a seasoned killer... Four famed '60s radicals are gunned down at long range by a sniper. All the evidence--timeline, ballistics, forensics, motive, means, and opportunity--points to Marine war hero Carl Hitchcock. Even his suicide. The case is almost too perfect. ...to hunt one. Recruited by the FBI to examine the data, retired Marine sharpshooter Bob Lee Swagger penetrates the new technology of the secretive sniper world to unravel a sophisticated conspiracy run by his most ruthless adversary yet--a marksman whose keen intellect and pinpoint accuracy rival his own. But when the enemy and his deadly henchmen mistake Bob for the hunted, it's clear that some situations call for a good man with a gun...and the guts to use it.
Praise For I, Sniper…
"…Hunter is back at the top of his game."—Publishers Weekly, starred review



"It's a troubling moral position, of course, the idea of the sniper as a man of courage, and Hunter makes the most of it, demanding that the reader rethink common cultural assumptions about good and evil. Those philosophical underpinnings give the narrative depth, but finally, as all Bob Lee fans know, it comes down to 'straight killing time.' And so it does, in a ramped-up, high-tech High Noon finale that will leave even unsympathetic readers gasping. As always, Hunter makes it work with precise, detail-rich prose that strips the faux glamour from gun fighting and leaves only the skills of the combatants set against the horrors they wreak."—Bill Ott, Booklist, starred review



"In his guns-a-poppin' latest, Hunter pits his series hero against a nest of sharp-shooting vipers. [D]ust off the OK Corral. Even the somewhat squeamish, and even certifiable gun-dummies, may once again find chivalric, heroic Bob Lee just about irresistible."—Kirkus Reviews



"Hunter's thrillers are always taut, exciting, and well written, and his latest is no exception. There's also a lot of gun and tech talk as Swagger uses decades' worth of skills to stay a step or three ahead of the baddies. Swagger fans will not be disappointed."—Robert Conroy, Library Journal



"Stephen Hunter's I, Sniper brings back one of the great characters in modern thrillerdom, Bob Lee Swagger, everyone's favorite lethal, dour Southerner. I kind of want Swagger to meet up with Lee Child's Jack Reacher one day, in a contest to see who could say the least while doing the most damage."—Malcolm Gladwell
Advertisement