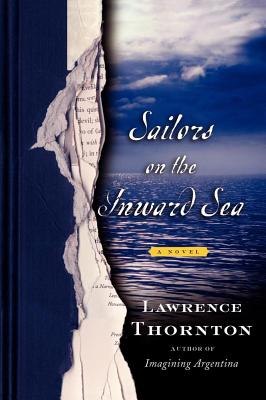 Sailors on the Inward Sea
A Novel
Paperback

* Individual store prices may vary.
Description
In a triumphant fusion of fiction and history, award-winning author Lawrence Thornton re-creates a terrible tragedy at sea and takes the reader on an unforgettable voyage through the human heart. Thornton brilliantly reveals how the repercussions of small and large actions can haunt even the deepest of friendships for generations.

Sailors on the Inward Sea recounts the desperate time when the stately British minesweeper Brigadier, blinded by thick fog in the North Sea, crashes into a German submarine in a horrifying accident. When an altercation between the enemies ensues and the Brigadier's prodigy, a talented young ensign, is fatally shot, the captain, Fox-Bourne, orders a retreat, deliberately leaving dozens of German sailors to die in the frigid waters.

Although Captain Fox-Bourne's murderous judgment is called into question in a military court, when he is found innocent, a passionate witness to the incident decides to take matters into his own hands. This witness -- none other than the great novelist Joseph Conrad, a former sailor himself and a guest-observer on the Brigadier -- writes an account of the conflict in order to give the captain a chance to confess, redeem himself, and purge his conscience. But Conrad has other, secret motivations, as his trusted confidant, Captain Jack Malone, knows only too well.

And it is ultimately Malone, our sage but enigmatic narrator, whose journey we follow as he confronts the timeless challenges of being a friend, confidant, lover, sailor, and muse. As he sweeps across the oceans from England to Africa and finally to the sensuous world of Indonesia, Malone seeks to uncover the true boundaries between friendship and betrayal, loyalty and love, legacy and life.

Malone, Conrad, and Thornton form a brilliant trinity of wisdom, imagination, and adventure. Together they carry a torch that threatens to singe, just as it promises to reveal, the path to which the inward sea ultimately leads.
Atria Books, 9781416568360, 288pp.
Publication Date: June 27, 2007
About the Author
Lawrence Thornton's novels include the critically acclaimed Imagining Argentina. The recipient of many prestigious awards, including the PEN/Hemingway Award and Guggenheim and NEA fellowships, Thornton lives in Claremont, California.