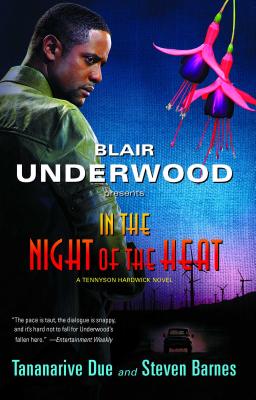 In the Night of the Heat (Paperback)
Atria Books, 9781416570479, 447pp.
Publication Date: April 7, 2009
* Individual store prices may vary.
or
Not Currently Available for Direct Purchase
Description
Award-winning actor and author Blair Underwood rejoins forces with two popular writers to deliver the second installment--now in paperback--in their stunning and provocative Tennyson Hardwick chronicles. For the first time since their breakout debut, Casanegra, the powerful trio of Blair Underwood, Tananarive Due, and Steven Barnes teams up to bring readers back into the sexy and entertaining world of struggling actor and gigolo-turned-sleuth Tennyson Hardwick. In the Night of the Heat picks up where Casanegra left off, after Tennyson has solved the murder of rapper Afrodite. His reputation brings football superstar T. D. Jackson to his door, asking for protection when he is threatened with death after acquittal for murder. Tennyson politely turns Jackson down to pursue his acting career and personal life. But when Jackson is found dead in his home, the victim of an apparent suicide, Tennyson can't resist prying into the football star's death-- especially if it means answering the question that divided a nation: Did T. D. Jackson really kill his wife?
About the Author
Blair Underwood is an author and award-winning actor, director, and producer. He lives in Los Angeles. Tananarive Due is the Essence bestselling author of several acclaimed novels, including Joplin's Ghost and The Good House. She lives in California. Steven Barnes is an award-winning author of twentythree novels, including the New York Times bestseller The Cestus Deception. He lives in California.
Book Videos
Advertisement