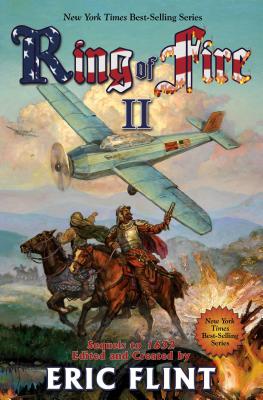 Ring of Fire II (The Ring of Fire #10)
Hardcover

* Individual store prices may vary.
Description
A mysterious cosmic force—the "Ring of Fire"—has hurled the town of Grantville from 20th century West Virginia back to 17th century Europe, and into the heart of the Thirty Years War. With their seemingly magical technology, and their radical ideas of freedom and justice, the time-lost West Virginians have allied with Gustavus Adolphus, King of Sweden, to form the Confederated Principalities of Europe, changing the course of history—in ways both small and large.
MORE TO COME.

Baen, 9781416573876, 576pp.
Publication Date: January 1, 2008
About the Author
Eric Flint is a modern master of alternate history fiction, with three million books in print. He's the author/creator of the multiple New York Times best-selling Ring of Fire series, starting with first novel 1632. With David Drake he has written six popular novels in the "Belisarius" alternate Roman history series, and with David Weber he has collaborated on 1633 and 1634: The Baltic War, as well as four novels in Weber's Honorverse series. Flint was for many years a labor union activist. He lives near Chicago, Illinois.
or
Not Currently Available for Direct Purchase