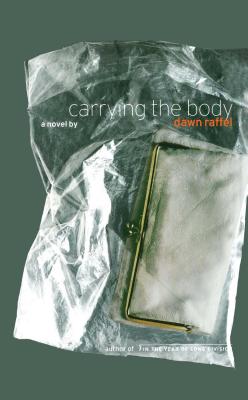 Carrying the Body
A Novel
Paperback

* Individual store prices may vary.
Description
Elise, a young woman with a mysteriously ill son, returns to her childhood home years after running away with a lover. Now destitute, she begins to search for an object hidden somewhere in the house, which has been in a state of disrepair since her mother's untimely death. Her father, who fled political terror in in his youth, is frail and often dreaming. So it falls to Elise's older sister, who has never left home, to maintain family order. Unraveled by alcohol and her own longing for escape, "Aunt," as Elise's sister is simply known, is further disturbed by the child's illness and his mother's irresponsibility. To placate the child, she turns to the bedtime tale of the Three Little Pigs, which becomes increasingly corrupted with each telling. As Aunt struggles to take care of the child, she recalls -- with a mixture of jealousy and resentment -- the day her sister left home. Meanwhile, Elise continues her search, with consequences that will alter Aunt's life irrevocably.

A writer of "obvious and extreme talent" (Los Angeles Times), Raffel uses starkly beautiful, stunningly precise language to etch this compelling portrait of a family torn apart by longing, miscommunication, and misdirected love. Meticulously crafted and utterly absorbing, Carrying The Body is ultimately about the inescapable emotional legacies passed from generation to generation, and our dreams of refuge and release.
Scribner, 9781416575108, 144pp.
Publication Date: August 1, 2007
About the Author
Dawn Raffel is the executive articles editor of O, The Oprah Magazine and the former fiction editor at Redbook. Her work has been published in a variety of periodicals and has been widely anthologized. Her first book, a collection of stories titled In the Year of Long Division, was published to critical acclaim. She lives in Hoboken, New Jersey, with her husband and two sons.