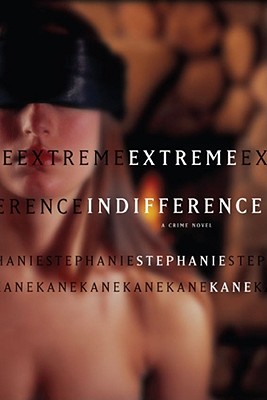 Extreme Indifference
A Crime Novel
Paperback

* Individual store prices may vary.
Description
A naked girl in handcuffs and a dog collar stumbles out of the woods, collapsing at the side of the road. She's University of Colorado coed Amy Lynch, a daughter of wealth and privilege, who was last seen at a local bar.

What happened to Amy? And why has she been found in handcuffs belonging to ambitious federal judge Glenn Ballard, a man with an impeccable personal reputation?

When Amy dies before she can identify her attacker, the charges against the judge become murder in the first degree under circumstances of extreme indifference. Ballard could call in some superstar lawyer to defend him. So why does he instead choose his former law student Jackie Flowers for this difficult, high-profile case?

Jackie's life is tough enough already. She has dyslexia and sometimes feels like Alice in Wonderland as she fights her daily battles in what for her is a topsy-turvy world. But she got through law school on her wits, was tough enough to work for the public defender's office, and had the guts to hang out her own shingle. She now shares a set of offices in a Gothic Victorian mansion in Denver with a motley crew of lawyers, none of them overachievers.

Jackie has her stellar investigator, Pilar Perez, to assist her, and now she has her high-powered new client. Would a federal judge jeopardize his reputation and career for a few hours of lust? Jackie wants to believe he's telling the truth, but can she?

Ballard's is not the only case on Jackie's calendar. Her longtime client, professional arsonist Ted Wolsky, is about to get the "big bitch" -- life in prison with no chance of parole -- if she can't prove he's innocent of burning a warehouse. Ted has his weaknesses, but he doesn't deserve to go down for life. And he claims he's innocent of this latest charge.

On top of everything else, Jackie's young neighbor, Lily, who has a very special place in Jackie's heart, has reached a pivotal point in her childhood. She needs Jackie's help, but Jackie's work may stand in the way.

With its riveting authenticity, colorful characters, and penetrating questions about justice and the law, Extreme Indifference will confirm author Stephanie Kane as one of the most appealing and entertaining of the new generation of legal thriller writers. Fans of Perri O'Shaughnessy and Lisa Scottoline will rejoice as Stephanie Kane joins the club.
Scribner, 9781416575313, 304pp.
Publication Date: August 1, 2007
About the Author
Stephanie Kane, born and raised in Brooklyn, has clerked for the Colorado Supreme Court and been both a partner in a top Denver law firm and a criminal defense attorney. The author of Extreme Indifference, Quiet Time, and Blind Spot, she is married to a federal judge and lives in Denver, Colorado. Visit her website at www.writerkane.com.
or
Not Currently Available for Direct Purchase