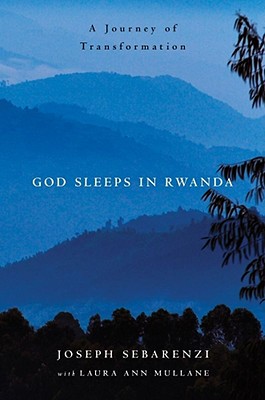 God Sleeps in Rwanda: A Journey of Transformation (Hardcover)
A Journey of Transformation
Atria Books, 9781416575733, 272pp.
Publication Date: September 8, 2009
* Individual store prices may vary.
or
Not Currently Available for Direct Purchase
Description
A harrowing tale of survival and reconciliation by a Rwandan Tutsi who flees his homeland before the 1994 genocide and later returns to be elected speaker of the Rwandan parliament, only to be forced into exile once again
This memoir tells the story of Joseph Sebarenzi, whose parents, seven siblings, and countless other family members were among 800,000 Tutsi brutally murdered over the course of ninety days in 1994 by extremist Rwandan Hutu -- an efficiency that exceeded even that of the Nazi Holocaust.
Outbreaks of ethnic violence had been occurring in Rwanda since colonial times when the Belgians ruled the region. As a child, Sebarenzi twice hid with his mother during episodes of killing, narrowly escaping with his life. When he was a teenager, his father sent him away to school in Congo, telling him, "If we are killed, you will survive." Sebarenzi returned to Rwanda after the genocide and was elected speaker of parliament. But he then learned of a plot to assassinate him, leading him to once again flee the country in a daring escape.
The poetic title of the book is taken from an old saying, "God spends the day elsewhere, but He sleeps in Rwanda," but this African nation is not alone in having had a shameful history of ethnic violence. God Sleeps in Rwanda demonstrates how horrific events can occur when the rest of the world stands by and does nothing. It also shows us how the lessons of Rwanda can prevent future tragedies from happening in that country and other parts of the world. Readers will be inspired by the eloquence and wisdom of a man who has every reason to be bitter and hateful, but chooses instead to live a life of love, compassion, and forgiveness.
Praise For God Sleeps in Rwanda: A Journey of Transformation…
"A thoughtful critique of Kagame's regime." --Stephen Kinzer, Washington Post
Coverage from NPR
Advertisement