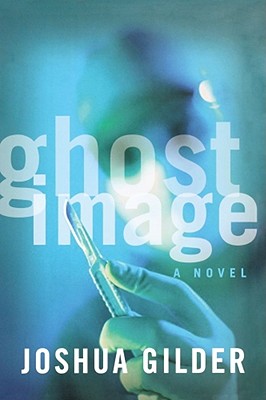 Ghost Image (Paperback)
Simon & Schuster, 9781416577867, 368pp.
Publication Date: September 21, 2007
Other Editions of This Title:
MP3 CD (8/18/2015)
Mass Market Paperback (10/1/2003)
MP3 CD (6/10/2004)
MP3 CD (6/10/2004)
* Individual store prices may vary.
Description
The last thing plastic surgery resident Jackson Maebry wants at the end of a long day in the operating room is a call to the ER. Once he gets there, what he finds is worse than his most hellish imaginings: a young woman, beaten and burned almost beyond recognition, a trauma case as terrible as any he has ever seen. What Jackson's colleagues don't know is that the victim, Allie, is actually his lover. With Allie in a coma, Jackson keeps their relationship quiet and takes part in her reconstruction, a complicated and grueling set of procedures that only the most skilled specialists can perform. But as he and the other doctors struggle to put her back together, the fractures in Jackson's own life begin to break apart dramatically. When the San Francisco Police Department's investigation of the attack leads to his door, Jackson knows the truth can no longer be suppressed. Ghost Image is an expertly plotted, chillingly vivid, and wholly absorbing mystery, signaling the debut of an unforgettable new voice in the genre. Taking readers inside the operating room and literally under the skin of its patients, it's a story that will appeal to those fascinated by medicine and forensics. It is also a story -- like all classic crime novels -- about guilt and innocence, good and evil. But, above all, it is a story of love -- the kind of love that might prove deadly, or that might just save your soul.
About the Author
Joshua Gilder is a former speechwriter for President Ronald Reagan (penning, among others, his famous "Go Ahead, Make My Day" speech) and served as Principal Deputy Assistant Secretary of State for Human Rights under President George H. W. Bush. Cofounder of a successful Washington, D.C., consulting firm, he has also published articles in The Wall Street Journal, New York Magazine, The New Criterion, The American Spectator, and Saturday Review. He lives in Bethesda, Maryland, with his wife, Anne-Lee, and young son, Max. This is his first novel.
Praise For Ghost Image…
Kathy Reichs
Author of Grave Secrets

Terrific first novel, suspenseful and imaginative. Let's hope for many more.


The Washington Post


...a superior medical thriller...Gilder keeps the suspense rising...His dialogue rings true, as does his portrayal of hospital life...Ghost Image is an unusually intelligent and skillful first novel...This one made my day.


Library Journal


This gripping debut by a former presidential speechwriter hurtles to its conclusion.


Publishers Weekly


A gallery of distinctive supporting characters and lucid, full-bodied prose distinguish the debut novel of former presidential speechwriter Gilder...believable scenes of plastic surgery add an extra layer of chills and interest...Gilder offers an interesting detour around nearly every corner.


Romantic Times Book Club Magazine


****1/2. Fantastic. First time novelist Joshua Gilder hits pay dirt in this suspenseful roller-coaster ride...Readers will not want to miss one word of this web of deceit and mystery so expertly woven by fledgling novelist Gilder.