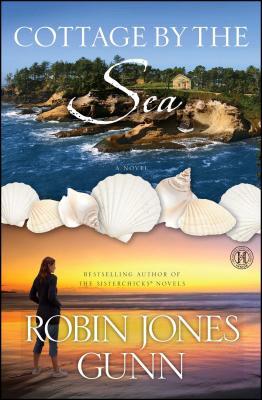 Cottage by the Sea (Paperback)
Howard Books, 9781416583455, 261pp.
Publication Date: July 3, 2012
* Individual store prices may vary.
Description
From bestselling and award-winning author Robin Jones Gunn--a poignant novel about a woman who must care for her ill and elderly father, hoping to mend both his health and their relationship. A daughter's gift of time, a father's silent wish. Erin Bryce and her best friend, Sharlene, count the day they start their wedding planning business as a very happy day. So much so that they name their company The Happiest Day to reflect the fulfillment of their long-held dream as well as their clients' longing for a wedding celebration to match the exhilaration of being in love. As a bonus, the two women utilize their business to help Erin's son Jordan and his fianc e, Sierra, plan a grand wedding. But the two friends aren't prepared for the cloud moving in to cover the sunny, successful start of their business. Erin's father, who lives in a small coastal Oregon community with his brusque, downright odd second wife, Delores, develops a medical problem that puts him in the hospital. Erin responds by rushing from Southern California to her father's--and oh, yeah, Delores's--cottage by the sea. What greets Erin when she arrives sends her tumbling down a bewildering path to a different kind of happiest day. Her journey tosses her through highs and lows of hurt and healing, betrayal and renewal, wrong assumptions righted, and the brightest future one could ever hope for. All just around the corner, at the cottage by the sea.
About the Author
Robin Jones Gunn is the author of more than seventy novels, which have sold more than 4 million copies worldwide, including three Christy Award winners and a Gold Medallion Award finalist.
Praise For Cottage by the Sea…
"One of the lionesses of Christian fiction, at the peak of her prowess, pens her most ambitious—and personal—tale to date."

-Jerry B. Jenkins, bestselling author of The Left Behind Series, owner of Christian Writers Guild


"Every once in a while, a novelist writes a book that transcends all her others—because this one isn't merely a good story, it's a story wrung from the novelist's heart, every line squeezed from personal tears, pain, and struggle. Cottage by the Sea is that kind of book for my friend Robin Jones Gunn. I know her heart, and I know you will grow and be blessed by reading this book, her novel-from-the-heart."

-Angela Hunt, author of Five Miles South of Peculiar


"Robin writes with an honesty, heart, and skill that draws you deep into the center of her character's lives. Cottage by the Sea is some of the best work by one of our best writers."

-Bill Myers, author of The God Hater


"Cottage by the Sea is a lyrical work of great joy, heartache, and triumph. Robin Gunn's writing has never been stronger. The characters are vividly drawn, the challenges they face achingly real. Highly recommended."

-Davis Bunn, bestselling author


"In this tender story of letting go, Robin's words will minister to those with a hurting heart as emotional entrapments of guilt and unresolved issues are delicately detangled. You will smile through the tears and long to experience more of God's gentle grace in this Cottage by the Sea."

-Margaret McSweeney, author of Aftermath: Finding Grace Through Grief


"Cottage by the Sea made me feel right at home. As usual Robin Jones Gunn has shared a meaningful story that both encourages and enlightens—definitely a journey you won't want to miss. I can still smell the salty air."

-Melody Carlson, award-winning author of River's Song and The Four Lindas


"One of Gunn's amazing talents is to describe the setting of her novel in such a way that it almost becomes a character in the tale. Readers will definitely want to visit the Oregon coast! The plot is incredibly relevant and truly shows how honoring one's parents, even when they don't seem to deserve it, is an excellent tenet to hold."
or
Not Currently Available for Direct Purchase