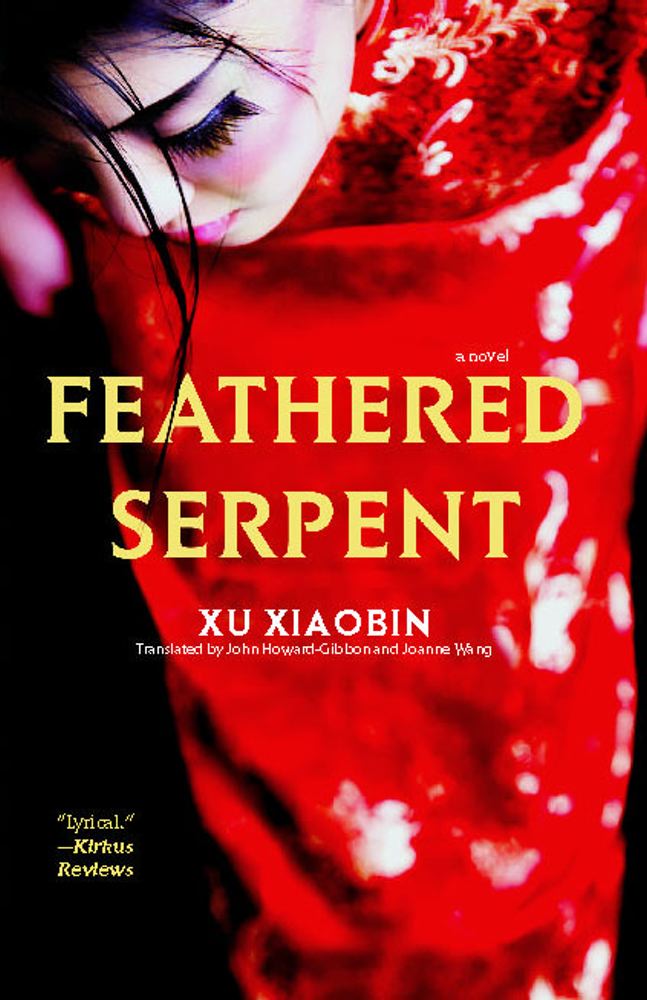 Feathered Serpent (Paperback)
A Novel
Atria Books, 9781416583813, 384pp.
Publication Date: February 2, 2010
* Individual store prices may vary.
Description
In this epic family history, Xiaobin portrays women across five generations with Yu (feather) as the central character whose life story is weaved through the lives of her grandmother, mother, sisters and niece. Beginning in the 1950s, Yu loves her parents but at a tender age she realizes that they do not love her in return. After committing two unforgivable sins, Yu is sent away to live with a woman named Jinwu but is soon abandoned by her as well. Through heavy manual labor Yu hopes to redeem herself and gain forgiveness from her mother. Yu finally returns to her family and finds work at a factory. Now in the 1980s, Yu becomes caught up in the political storm but still suffers and longs for love. Yu's life is a quest for love, fragile but resilient, lonely but determined.
Like George Orwell's Animal Farm and Nineteen Eighty-Four, Feathered Serpent satirizes and criticizes the totalitarian regime of Chinese communism. To avoid and survive China's fierce government censorship, Xu Xiaobin masterfully created a mystic and mysterious atmosphere where the distinction between past and present is blurred; memories of the previous and present lives are intertwined; realities and illusions are fused without a clear trace; and events occur in unspecified places, tinted with fairy-like imaginations.
About the Author
Xu Xiaobin
, born in 1953 into an intellectual family in Beijing, is a member of the China's Writers Association. She spent nine years in the countryside and at a factory during the Cultural Revolution until 1978 when she entered the Chinese University of Central Finance just after universities had reopened and entrance examinations were held nation wide. She began publishing her writings in 1981. Currently she works as a staff screenplay writer at China's Television Production Center. She has published numerous fictions, novellas and collections of prose.
John Howard-Gibbon is a world renowned translator and Chinese literature scholar. Until recently he held the position of deputy-editor-in-chief of
China Daily
which is the largest and most authoritative English –language newspaper in
China
. He has translated many works from Chinese, notably Lao She's
Teahouse
and Chen Ran's
A Private Life
.
Joanne Wang earned a BA in English literature from
Shanghai
; a MA in history in
New York
. She has worked as a freelance translator for more than ten years, in addition to having worked in publishing for a number of years and starting her own literary agency with a strong focus on Chinese writers.
Praise For Feathered Serpent: A Novel…
"A Chinese version of One Hundred Years of Solitude." -- Li Yonghong, Contemporary Literature Scene

"Feathered Serpent may be viewed as a twenty first-century Chinese version of Dostoyevsky's Crime and Punishment." -- Chen Fumin, Literature Research Institute of the Chinese Academy of Social Sciences

"Xu Xiaobin's mysterious and meditati ve writing goes much further. Her aparent desire is to emphasize that which is unknown and unknowable in the human heart, in the character's destiny, and in the civilization he or she inhabits." -- Jin Siyan, acclaimed author in present-day China

"A unique bok worth a patient reading and understanding; its richness, its depth, and its beauty all demonstrat e that Chinese contemporary women's literary writing has arrived at a high level." -- Chen Xiaoming, a top critic and professor of Chinese literature at Peking University
or
Not Currently Available for Direct Purchase