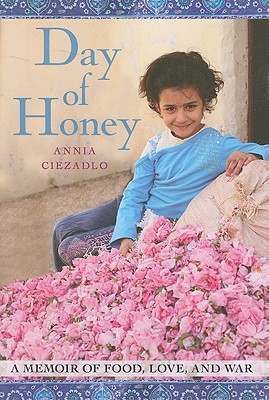 Day of Honey
A Memoir of Food, Love, and War
Hardcover

* Individual store prices may vary.
Other Editions of This Title:
Paperback (2/14/2012)
March 2011 Indie Next List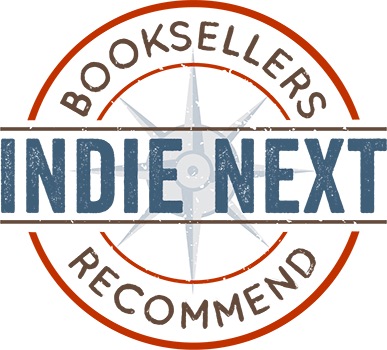 "If you're expecting Day of Honey to read like a typical memoir, think again. A mix of memoir, history, foodie narrative, and war story, this book is really quite amazing. Ciezadlo has the perfect voice for her chosen mix of topics: she's obviously intelligent, insightful yet non-judgmental, and when needed, wickedly humorous. Who knew you could learn so much about war and culture in the Middle East while contemplating the recipe for Kibbeh Nayeh? Bravo!"
— Roni K Devlin, Literary Life Bookstore & More, Inc., Grand Rapids, MI
View the List
Description
A luminous portrait of life in the war-torn Middle East, Day of Honey combines the brilliance of From Beirut to Jerusalem with the pleasures of Eat, Pray, Love.

American Book Award Winner
Winner of Books for a Better Life Award (First Book)
James Beard Foundation Award Nominee
BNN Discover Awards, second place nonfiction

A luminous portrait of life in the Middle East, Day of Honey weaves history, cuisine, and firsthand reporting into a fearless, intimate exploration of everyday survival.

In the fall of 2003, Annia Ciezadlo spent her honeymoon in Baghdad. Over the next six years, while living in Baghdad and Beirut, she broke bread with Shiites and Sunnis, warlords and refugees, matriarchs and mullahs. Day of Honey is her memoir of the hunger for food and friendship—a communion that feeds the soul as much as the body in times of war.

Reporting from occupied Baghdad, Ciezadlo longs for normal married life. She finds it in Beirut, her husband's hometown, a city slowly recovering from years of civil war. But just as the young couple settles into a new home, the bloodshed they escaped in Iraq spreads to Lebanon and reawakens the terrible specter of sectarian violence. In lucid, fiercely intelligent prose, Ciezadlo uses food and the rituals of eating to illuminate a vibrant Middle East that most Americans never see. We get to know people like Roaa, a determined young Kurdish woman who dreams of exploring the world, only to see her life under occupation become confined to the kitchen; Abu Rifaat, a Baghdad book lover who spends his days eavesdropping in the ancient city's legendary cafés; Salama al-Khafaji, a soft-spoken dentist who eludes assassins to become Iraq's most popular female politician; and Umm Hassane, Ciezadlo's sardonic Lebanese mother-in-law, who teaches her to cook rare family recipes—which are included in a mouthwatering appendix of Middle Eastern comfort food. As bombs destroy her new family's ancestral home and militias invade her Beirut neighborhood, Ciezadlo illuminates the human cost of war with an extraordinary ability to anchor the rhythms of daily life in a larger political and historical context. From forbidden Baghdad book clubs to the oldest recipes in the world, Ciezadlo takes us inside the Middle East at a historic moment when hope and fear collide. Day of Honey is a brave and compassionate portrait of civilian life during wartime—a moving testament to the power of love and generosity to transcend the misery of war.
Praise For Day of Honey: A Memoir of Food, Love, and War…
"Her book is among the least political, and most intimate and valuable, to have come out of the Iraq war… There are many good reasons to read
Day of Honey.
It's a carefully researched tour through the history of Middle Eastern food. It's filled with adrenalized scenes from war zones, scenes of narrow escapes and clandestine phone calls and frightening cultural misunderstandings. Ms. Ciezadlo is completely hilarious on the topic of trying to please her demanding new Lebanese in-laws. These things wouldn't matter much, though, if her sentences didn't make such a sensual, smart, wired-up sound on the page.... Ms. Ciezadlo is the kind of thinker who listens as well as she writes. Her quotations from other people are often beautiful, or very funny…. readers will feel lucky to find her."
—Dwight Garner, The New York Times
"Her epicurial tour cracks open a different Iraq. She looks into its dusty cookbooks, explores its coffeehouses and savors the foods of its many regions and religious sects. Her book is full of more insight and joy than anything else I have read on Iraq.... Her writing is at times so moving that you want to cry for countries destroyed, but she writes with such wisdom that you don't fret over the future of these 4,000-year-old civilizations."
—The Washington Post Book World
"Her writing about food is both evocative and loving; this is a woman who clearly enjoys a meal. . . . A glass of Iraqi tea, under Ciezadlo's gaze, is a thing of beauty."
—The Associated Press
"In her extraordinary debut, Annia Ciezadlo turns food into a language, a set of signs and connections, that helps tie together a complex moving memoir of the Middle East. She interweaves her private story with portraits of memorable individuals she comes to know along the way, and with the shattering public events in Baghdad and Beirut. She does so with grace and skill, without falling into sentimentality or simple generalizations."
—The Globe and Mail
"Ciezadlo is a splendid narrator, warm and funny and more interested in others than herself... Cooking and eating are everyday comforts, and with any luck, a source of fellowship;
Day of Honey
is a beautiful reminder that this doesn't change even in the midst of war."
—Slate
"Ciezadlo's memoir is, fortunately, fascinating. And touching. Plus alternately depressing (because of the seemingly endless, senseless sectarian deaths in Iraq and Lebanon) and laugh-out-loud funny (because of the self-deprecation, not to mention the vivid portraits of unique characters such as her mother-in-law).... It would be an easy path, and maybe a wise one, to fill out the remainder of this review with direct quotations from the memoir. Ciezadlo's writing is that good.... Ciezadlo's voice is marvelous."
—The Christian Science Monitor
"Her fast-paced, graceful writing weaves politics into discussions of literature and cuisine to bring insight into the long history of cultural mix and transition in the Middle East, reminding us that even as war persists, our humanity helps to preserve our civilization, and our food binds our communities and our families.... A highly recommended personal perspective on political and cultural aspects of the war-riven Middle East..."
—Library Journal
"Ciezadlo's lovely, natural language succeeds where news reports often fail: She leads us to care."
—The Oregonian
"A vividly written memoir of her adventures in travel and taste in the Middle East. The capstone to all her thoughtful ruminations is a mouthwatering final chapter collecting many of the dishes she describes earlier in the book. She does this all in writing that is forthright and evocative, and she reminds us that the best memoirs are kaleidoscopes that blend an author's life and larger truths to make a sparkling whole."
—
Booklist
(starred review)
"Ciezadlo paints memorable portraits of shopkeepers, journalists, poets, women's rights activists, restaurant owners, and the ways they cope... When Ciezadlo describes meals, I am both hungry and drunk on her words... The best books transport us to worlds outside our experience, making them both real and comprehensible. Unequivocally, this is one of those books."
—The Austin Chronicle
"Annia Ciezadlo's
Day of Honey
is a gorgeous, mouthwateringly written book that convincingly demonstrates why, even with bombs going off all over the place, you gotta eat."
—Suketu Mehta, author of
Maximum City
"A riveting, insightful and moving story of a spirited people in wartime horror told with affection and humour. Food plays a part in the telling—unraveling layers of culture, history and civilization, revealing codes of behaviour and feelings of identity and making the book a banquet to be savored."
—Claudia Roden, author of
The New Book of Middle Eastern Food
"A warm, hilarious, terrifying, thrilling, insanely smart debut book that gets deep inside of you and lets you see the Middle East—and the world—through profoundly humanitarian eyes. And if that weren't enough, there's also a phenomenal chapter's worth of recipes. Buy this important book. Now."
—James Oseland, editor-in-chief,
Saveur
"Annia Ciezadlo combines 'mouthwatering' and the Middle East in this beautifully crafted memoir. She adds a new perspective to the region and leavens the stories of lives caught up in the tragedies of war, including her own, with recipes for understanding. She is a gifted writer and a perceptive analyst. Ciezadlo's portraits are unforgettable."
—Deborah Amos, author of
Eclipse of the Sunnis: Power, Exile, and Upheaval in the Middle East
and correspondent for National Public Radio
"It's been a long time since I have enjoyed any nonfiction as much as I did Annia Ciezadlo's
Day of Honey
… Ciezadlo's determination to know intimately the cuisine of wherever she's staying lends the book both its organization and richness… Ciezadlo is a splendid narrator, warm and funny… Cooking and eating are everyday comforts, and with any luck, a source of fellowship;
Day of Honey
was a beautiful reminder that this doesn't change even in the midst of war."
—
Slate
"Her book is full of more insight and joy than anything else I have read on Iraq. Some tidbits are fascinating… Ciezadlo is a wonderful traveling companion. Her observations are delightful — witty, intelligent and nonjudgmental. Skirting the politics, hotel food and headline-grabbing violence, she spills the secrets of this region so rich in history as if they were spices from a burlap sack. Her writing is at times so moving that you want to cry for countries destroyed, but she writes with such wisdom that you don't fret over the future of these 4,000-year-old civilizations. It's a shame that the hundreds of journalists, aid workers and pundits who dominate the discussion of Iraq and Lebanon rarely stop to delight in the countries' beauty."
—
The Washington Post
Free Press, 9781416583936, 400pp.
Publication Date: February 1, 2011
About the Author
Annia Ciezadlo received her M.A. in journalism from New York University in 2000. In late 2003, she left New York for Baghdad, where she worked for The Christian Science Monitor. She has also written about culture, politics, and the Middle East for The New Republic, The Nation, The Washington Post, the National Journal, The Christian Science Monitor, The New York Observer, and Lebanon's Daily Star. Annia lives somewhere between New York and Beirut, with her husband, the journalist Mohamad Bazzi.
Book Videos
1. Day of Honey opens with an introduction, titled "The Siege," that takes place soon after 9/11 in New York City. Why do you think Annia begins her memoir here, with a taxi ride down Brooklyn's Atlantic Avenue? How does this introduction set the scene for the rest of the book?
2. One important theme of Day of Honey is the question of home. Do you agree with Annia that "home could be something you made instead of the place where you lived" (p. 24)? Is home a fixed location, or is it a movable feast?
3. Discuss the relationship between Annia's nomadic teenage years and her personal connection to food. Do you think Annia's travels through America influenced her experience in the Middle East?
4. "How do you like Beirut?" (p. 34). It's the question everyone asks Annia during her first visit to her future home. What are Annia's first impressions of Beirut? Which of the city's pleasures does she discover right away, and which does she find later, as a resident?
5. Annia identifies what she refers to as a "shadow conflict" in times of war that she defines as "the slow but relentless destruction of everyday civilian life" (p. 8). Of all the everyday freedoms that are lost in Baghdad and Beirut, which loss seems the most tragic? Which of Annia's new friends and acquaintances fall victim to this "shadow war," and which manage to adapt during times of conflict?
6. Compare Annia's childhood to Mohamad's. How were their early environments different, and how were they similar? What challenges did each of them face growing up? What factors made each of them a "reluctant nomad (p. 25)"?
7. On page 265, Annia writes: "You are reading my account of one war—my imperfect memories of what I saw and felt and did. Others had their own perceptions and their own realities." What does she mean by this? Is she writing as a journalist, or a human being, or both?
8. When Annia arrives in Baghdad, she finds that most outsiders describe Iraqi food as "the real weapon of mass destruction" (p. 66). Why does Annia take this as a personal challenge, and how does she prove them wrong? Why have outsiders misjudged Iraqi cuisine?
9. Discuss the theme of hospitality in Day of Honey. How does Annia react to this Middle Eastern tradition? Annia learns early on to "never, ever turn down a meal" (p. 113). What kinds of homes, meals, and dangers does Annia encounter as a result?
10. Consider the story of Roaa, Annia's translator who grew up in war-torn Iraq. How does Roaa feel about her country's history and its prospects for the future? Do you think Roaa and her husband, now living in Colorado, will ever be able to "make" themselves settle down, as Roaa puts it (p. 318)? Why or why not?
11. According to Annia, "My idea of paradise is more like Mutanabbi Street, in Baghdad's old city: an entire city street with no cars, just books and cafés" (p. 105). How does Mutanabbi Street demonstrate Iraqis' love for the written word? What solace does Annia find on Mutanabbi Street, and why must she eventually stop going there? Have you ever encountered a city, street, or place that felt like your idea of paradise?
12. Annia was living in Baghdad when Saddam Hussein was finally captured. How do Annia's Iraqi friends respond to this historical event? Annia writes, "The flavor of freedom was more complex, more bitter than we imagined" (p. 120). Did Annia's account of the United State's occupation of Iraq change your perspective or understanding of current events?
13. Discuss the unique challenges that women—the "face of Iraq"—must contend with (p. 140). Why is Dr. Salama, a popular female politician, a complicated spokeswoman for women's rights in Iraq? What does Annia learn about Iraqi women and politics from her conversations with Dr. Salama? How did you react to these events in the book?
14. Consider the strong personality of Umm Hassane, Annia's mother-in-law. What are Annia's first impressions of Umm Hassane, and how does Annia's opinion of her mother-in-law evolve over the course of the book? What can we learn about Umm Hassane's character from her cooking style? How does Annia find "the real story" of the war by cooking with Umm Hassane (p. 275)? Does Umm Hassane remind you of anyone you know?
15. Discuss the early years of Annia and Mohamad's marriage. What are the main sources of tension in their relationship? Were you able to relate to their everyday squabbles? Why or why not? Why do you think she includes these incidents in her accounts of historic events?
16. Why does Annia return to Beirut in the fall of 2007, after Mohamad finds a job in New York? What do you think Mohamad means when he says, "the war would never end…you ended it yourself" (p. 313)? How does Annia manage to end her dangerous attachment to Beirut?
or
Not Currently Available for Direct Purchase