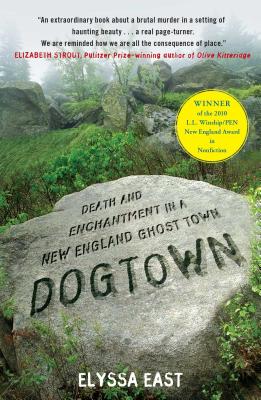 Dogtown (Paperback)
Death and Enchantment in a New England Ghost Town
Free Press, 9781416587057, 304pp.
Publication Date: October 12, 2010
* Individual store prices may vary.
Description
The area known as Dogtown--an isolated colonial ruin and surrounding 3,000-acre woodland in seaside Gloucester, Massachusetts--has long exerted a powerful influence over artists, writers, eccentrics, and nature lovers. But its history is also woven through with tales of witches, supernatural sightings, pirates, former slaves, drifters, and the many dogs Revolutionary War widows kept for protection and for which the area was named. In 1984, a brutal murder took place there: a mentally disturbed local outcast crushed the skull of a beloved schoolteacher as she walked in the woods. In this award-winning debut, Elyssa East evocatively interlaces the story of the grisly murder with the strange, dark history of this wilderness ghost town and explores the possibility that certain landscapes wield their own unique power. Winner of the 2010 L.L. Winship/PEN New England Award in nonfiction and named a Must-Read Book by the Massachusetts Book Awards, Dogtown takes readers into an unforgettable place brimming with tragedy, eccentricity, and fascinating lore, and examines the idea that some places can inspire both good and evil, poetry and murder.