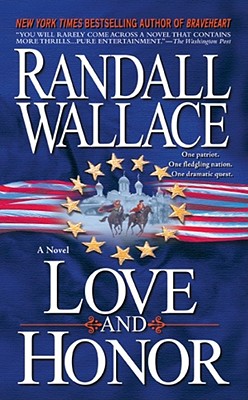 Love and Honor (Paperback)
Pocket Books, 9781416587453, 448pp.
Publication Date: November 20, 2007
* Individual store prices may vary.
Description
Virginia cavalryman Kieran Selkirk is summoned to a clandestine meeting in the winter of 1774. There he finds none other than Benjamin Franklin, who reveals the brilliant soldier's assignment: He is to travel to Russia disguised as a British mercenary and convince Catherine the Great not to join the British in their war with America. It is not a quest for the weak of heart, for to succeed, Selkirk must survive savage terrain, starving wolves, secret assassins, marauding Cossacks, a court of seductive young women, and even a dramatic romantic face-off with the legendary Tsarina herself.
Praise For Love and Honor…
"Wallace's perfectly chosen words weave spell upon spell, rising to give images so romantic, stories so enthralling and characters so compelling that one is utterly transported."
-- Mel Gibson




"A full, rewarding story, told in the lives of characters so vivid they command our watching."
-- Reynolds Price