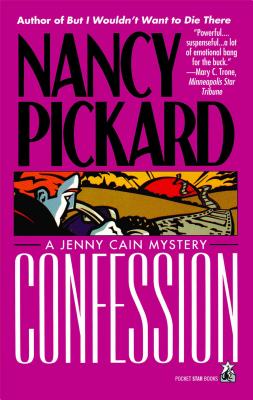 Confession (Paperback)
Pocket Books, 9781416587743, 336pp.
Publication Date: November 28, 2007
Description
Jenny Cain would never forget the hot Massachusetts summer day fate knocked at her door. Fate was a teenaged boy with rumpled clothes, a motorcycle, and a shocking but credible story: Jenny's husband, Geof, was his biological father. The boy, David Mayer, wasn't looking for an emotional reunion, but he did have an agenda. His parents -- and he was quick to make the point that Geof was nothing to him -- died earlier in the year, a murder/suicide according to the police. The cops were wrong, David said, and Geof was a cop, and he owed it to David to prove that Ron Mayer did not kill his invalid wife and then himself. As David lured Jenny and Geof to carefully placed clues, including two bizarre videotaped confessions of "sin," another murder was committed. And Jenny knew that no matter what the truth was about David Mayer's parents, her own life and marriage would be altered forever....
About the Author
Nancy Pickard has won numerous mystery awards for her short stories and novels, including an Anthony Award for Say No to Murder, a Macavity Award for Marriage Is Murder, and two Agatha Awards for Best Novel, for Bum Steer in 1990 and I.O.U in 1991. She was also nominated for an Edgar Award for I.O.U. A former reporter and editor, she is a past president of Sisters in Crime, the international association of mystery writers and fans. She lives in Kansas, where she is working on a new mystery to be published by Pocket Books.
Advertisement