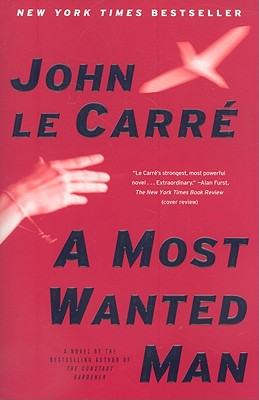 A Most Wanted Man (Paperback)
Scribner Book Company, 9781416594895, 323pp.
Publication Date: August 4, 2009
October 2008 Indie Next List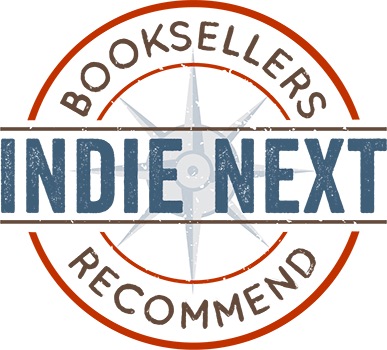 "Le Carre's latest tale, set in Germany and involving foreign bank accounts, an unwanted legacy, and intelligence services run amuck, is the best work in years from our greatest living practitioner of the genre."
— Matthew Lage, Iowa Book L.L.C., Iowa City, IA
View the List
Description
From the "literary master for a generation" (The London Observer) comes a fiercely com- pelling and current novel set in Hamburg that plays to all of le Carre's trademark strengths-- Germany, rival intelligence operations, and sympathetic protagonists who discover a taste for moral integrity. A half-starved young Russian man in a long black overcoat is smuggled into Hamburg at dead of night. He has an improbable amount of cash secreted in a purse round his neck. He is a devout Muslim. Or is he? He says his name is Issa. Annabel, an idealistic young German civil rights lawyer, determines to save Issa from deportation. Soon her client's survival becomes more important to her than her own career--or safety.
In pursuit of Issa's mysterious past, she confronts the incon- gruous Tommy Brue, the sixty- year-old scion of Brue Freres, a failing British bank based in Hamburg. Annabel, Issa, and Brue form an unlikely alliance--and a triangle of impossible loves is born. Meanwhile, scenting a sure kill in the so-called War on Terror, the spies of three nations converge upon the innocents.
Poignant, compassionate, peopled with characters the reader never wants to let go, A Most Wanted Man
is alive with humor, yet prickles with tension until the last heart-stopping page. It is a work of deep humanity and uncommon relevance to our times.
About the Author
John le Carre was born in 1931. After attending the universities of Berne and Oxford, he spent five years in the British Foreign Service. The Spy Who Came in From the Cold, his third book, secured him a worldwide reputation. He is the author of twenty-one novels; including Tinker, Tailor, Soldier, Spy; A Perfect Spy, and The Constant Gardener. His books have been translated into thirty-six languages. He lives in England.
Praise For A Most Wanted Man…
"Le Carré's ... secret agents exist in a world of stalemate, moral compromise, ambiguity and betrayal... Like his books, le Carré is a mix of unblinking realism and hopeful humanism." -- Jill Lawless, Associated Press



"What le Carré has always done terrifically is to capture the nuances of the spying game. His spooks are wonderful... In A Most Wanted Man you are, unlike the modern world, in thrillingly deft, safe hands." -- The Guadian (UK)



"Highly recommended." -- Library Journal



"This is le Carré's strongest, most powerful novel... Extraordinary." -- Alan Furst, New York Times Book Review (cover review)



"Astounding, nearly perfect ... beautifully paced, awesomely crafted ... desperately readable" -- John Freeman, San Francisco Chronicle



"Intricately plotted, beautifully written, propulsive, morally engaged, but timely as today's headlines.... The protagonists are brilliantly drawn." -- Tim Rutten, Los Angeles Times



"An instant classic... A provocative and incendiary ending that only le Carré, the master, can pull off." -- USA Today



"As sharp as he ever was.... Le Carre ... remains a class above his neighbors on the bestseller list." -- Jeffrey Westhoff, Chicago Sun-Times



"Breaks notable new ground... Le Carré's dialogue has snap, rhythm and wit... immaculate timing." -- Peter Wolfe, St. Louis Post-Dispatch



"Turn the pages slowly, because an era is passing, and with it, an illuminating view of the troubled keepers of an uneasy peace." -- James F. Sweeney, Cleveland Plain Dealer
Advertisement