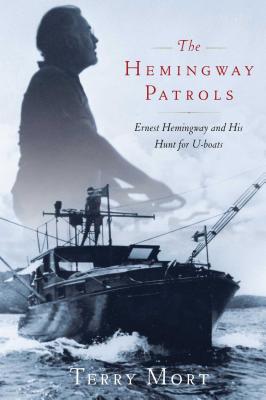 The Hemingway Patrols: Ernest Hemingway and His Hunt for U-Boats (Paperback)
Ernest Hemingway and His Hunt for U-Boats
Scribner Book Company, 9781416597872, 272pp.
Publication Date: September 3, 2011
* Individual store prices may vary.
or
Not Currently Available for Direct Purchase
Description
A fascinating account of a dramatic, untold chapter in Hemingway's life—his pursuit of German U-boats during World War II.
From the summer of 1942 until the end of 1943, Ernest Hemingway  lived  in  Havana,  Cuba,  and  spent  much of  his  time  in  the  Gulf  Stream  hunting  German  sub- marines  in  his  wooden  fishing  boat,  The  Pilar.  This  phase of Hemingway's life has only been briefly touched upon in biographies  of  Hemingway  but  proved  to  be  of  enormous importance to him. At the time, the U-boats were torpedo- ing  dozens  of  Allied  tankers  each  month  and  threatened America's ability to wage war in Europe. Hemingway's patrols were supported by the U.S. Navy, and he viewed these danger- ous missions as both patriotic duty and pure adventure. But they were more than that: they provided some literary basis for The Old Man and the Sea and Islands in the Stream.  
Terry Mort's sensitive portrait of Hemingway also brings us his wife Martha Gellhorn (who was scornful of Hemingway's patrols), a naval account of the U-boat attacks in the vicinity, and a perceptive contemplation of what the patrols meant to Hemingway the man as well as the artist. Drawing on the writer's letters, Gellhorn's memoirs, and the sailor's log of The Pilar, Mort reveals an important chapter in the life of a literary legend.
Praise For The Hemingway Patrols: Ernest Hemingway and His Hunt for U-Boats…
"The Hemingway Patrols is modest in length and epic in scope. Writing in a limpid, economical prose that his subject would admire, Terry Mort tells the story of a little-known period in the life of one of America's greatest novelists and manages to weave all sorts of disparate threads into a harmonious whole. Descriptions of submarine warfare and naval battles alternate with insightful commentaries on Hemingway's art and career and portraits of his troubled marriage to his third wife, the fascinating Martha Gellhorn. There is even a poetic treatise on celestial navigation. Like a well-designed memory chip, this book crams an awful lot into a small space, and it does so with elegance and grace." -- Philip Caputo, author of A Rumor of War and Acts of Faith



"A unique biography of Ernest Hemingway's World War II experience. At first glance, Hemingway's decision to volunteer to hunt for German U-boats threatening mercantile ships in the Gulf Stream can be easily absorbed into the author's tough-guy image, especially considering that the Pilar was a fishing boat on which he could drink and boss other men around on the Navy's dime. Yet former Navy man Mort's portrait is far more nuanced. The author views these patrols as a synthesis of life and art, arguing that Hemingway embodied his own existential Hemingway Hero during these hunts -- or quests, as Hemingway himself preferred to call them. It was this quest that would shape much of Santiago's saga in The Old Man and the Sea -- and, to a lesser extent, Islands in the Stream.... A rewarding read about the inner workings of an artistic mind -- solid fare for Hemingway enthusiasts looking for a fresh perspective." -- Kirkus Reviews
Advertisement