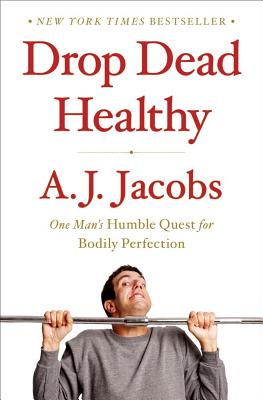 Drop Dead Healthy
One Man's Humble Quest for Bodily Perfection
Hardcover

* Individual store prices may vary.
Other Editions of This Title:
Digital Audiobook (4/9/2012)
Paperback (11/13/2012)
Paperback (5/1/2012)
Hardcover, Large Print (4/20/2012)
CD-Audio (4/10/2012)
April 2012 Indie Next List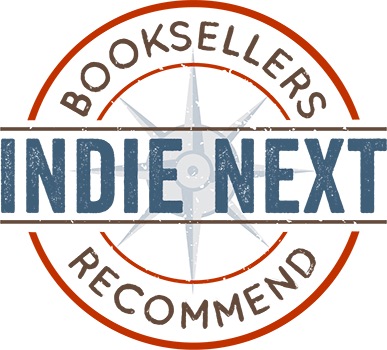 "Anyone yearning to pursue a healthier lifestyle should read this book first! Jacobs spent two years on a quest to improve his health, one body part at a time. Besides being very funny - who knew there was a surgical procedure to change the timbre of your farts? - this book is a fount of useful information as Jacobs tries out all of the crazy medical advice so you don't have to. PS: Laughing at this book will make you healthier. (See Chapter 10.)"
— Susan Taylor, Market Block Books, Troy, NY
View the List
Description
New York Times bestselling author and king of "immersion journalism" A.J. Jacobs tackles his most challenging experiment yet: a yearlong mission to radically improve every element of his body and mind—from his brain to his fingertips to his abs.

From the bestselling author of The Year of Living Biblically and The Know-It-All comes the true and truly hilarious story of one person's quest to become the healthiest man in the world.

Hospitalized with a freak case of tropical pneumonia, goaded by his wife telling him, "I don't want to be a widow at forty-five," and ashamed of a middle-aged body best described as "a python that swallowed a goat," A.J. Jacobs felt compelled to change his ways and get healthy. And he didn't want only to lose weight, or finish a triathlon, or lower his cholesterol. His ambitions were far greater: maximal health from head to toe.

The task was epic. He consulted an army of experts— sleep consultants and sex clinicians, nutritionists and dermatologists. He subjected himself to dozens of different workouts—from Strollercize classes to Finger Fitness sessions, from bouldering with cavemen to a treadmill desk. And he took in a cartload of diets: raw foods, veganism, high protein, calorie restriction, extreme chewing, and dozens more. He bought gadgets and helmets, earphones and juicers. He poked and he pinched. He counted and he measured.

The story of his transformation is not only brilliantly entertaining, but it just may be the healthiest book ever written. It will make you laugh until your sides split and endorphins flood your bloodstream. It will alter the contours of your brain, imprinting you with better habits of hygiene and diet. It will move you emotionally and get you moving physically in surprising ways. And it will give you occasion to reflect on the body's many mysteries and the ultimate pursuit of health: a well-lived life.
Praise For Drop Dead Healthy: One Man's Humble Quest for Bodily Perfection…
"A.J. Jacobs is very, very bad for your health. He will keep you up reading til 2 a.m., disturbing your circadian rhythms, making you sleep through breakfast and overeat at lunch. He is delicious. He's habit-forming. He will give you infectious titters and terminal glee. Don't let that stop you. Indulge."—Mary Roach, author of Bonk and Packing for Mars

"We can become healthier by learning from AJ's discomfort in this very funny book. He moves us from theory to practice by dragging his body through all the longevity practices."—Dr. Mehmet Oz, host, "The Dr. Oz Show"

"I couldn't wait to get my hands on this book, and once again, the brilliant A.J. Jacobs had me laughing out loud—and also deciding to change the way I live. Drop Dead Healthy is a rare mixture of the hilarious, the absurd, and the scientifically sound. Who knew it could be so entertaining to read about broccoli puree and shoeless jogging?"—Gretchen Rubin, author of The Happiness Project

"Can one man go from a 'python that ate a goat' physique to perfect specimen? From Roman soldier workouts to Areca palm plants, from the sublime to the absurd, A.J. has tried it all. I laughed my ass off the wholeway and learned a ton ... including about my ass."—Timothy Ferriss, author of The 4-Hour Workweek

"Who wouldn't want to be fitter, happier, more productive? In this riotous, madcap book, A.J. Jacobs sets himself an ambitious goal: to become the person we all wish we could be. It's vintage A.J. Do your future self a favor and read this book." —Joshua Foer, author of Moonwalking with Einstein

"You'll burn calories laughing out loud."—Shape

"While Jacobs's attempts at health enlightenment can be hilarious, visits with his grandfather, famed labor lawyer Theodore Kheel, provide the most revealing glimpse into the secrets of aging well."—More

"Jacobs' light touch camouflages the impressive amount of research that goes into each chapter. He reads books and medical reports, interviews experts and scientists as well as enthusiasts on the fringe, then tries everything himself. He brings a skeptic's eye to each point of view, but he remains respectful of even the wackiest ideas... Yes, the results are funny, but this is, at heart, a serious book, with an underlying poignancy: As Jacobs works to get healthier, his beloved grandfather begins his slow decline, reminding us that no matter how healthy we are, it's all going to end the same way."—Laurie Hertzl, The Minneapolis Star Tribune

"You'll exercise your abdominals laughing over his adventures."—Entertainment Weekly

"Why go to the gym when you can sit and read a funny book about it instead?"—USA Today

"Bright, funny and even useful... Jacobs is methodical and savvy..."—Janet Maslin, The New York Times

"An entertaining guide to the skinny on a healthy life."—Jay Jennings, The San Francisco Chronicle

"His pursuit of perky pecs is sure to enlighten, but read it at your own risk: Side effects may include involuntary fits of laughter." —Spirit (Southwest Airlines Magazine)

"You'll learn fascinating facts, but really this book is a testament to the joys—and benefits—of moderation."—People
Simon & Schuster, 9781416599074, 416pp.
Publication Date: April 10, 2012
About the Author
A.J. Jacobs is the author of Thanks a Thousand, It's All Relative, Drop Dead Healthy, and the New York Times bestsellers The Know-It-All, The Year of Living Biblically, and My Life as an Experiment. He is a contributor to NPR, and has written for The New York Times, The Washington Post, and Entertainment Weekly. He lives in New York City with his wife and kids. Visit him at AJJacobs.com and follow him on Twitter @ajjacobs.
Coverage from NPR
or
Not Currently Available for Direct Purchase