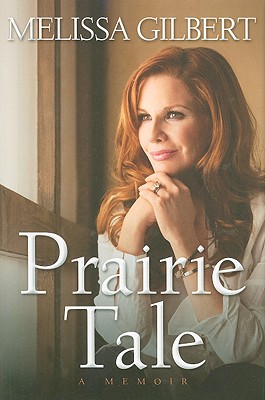 Prairie Tale: A Memoir (Hardcover)
A Memoir
Gallery Books, 9781416599142, 384pp.
Publication Date: June 9, 2009
* Individual store prices may vary.
or
Not Currently Available for Direct Purchase
Description
Thanks to her role as Laura "Half-Pint" Ingalls on the television series Little House on the Prairie, Melissa Gilbert has earned a permanent place in the hearts of women of all ages. But her real childhood was a far cry from Little House's idyllic portrait of family life, and her post-Little House years have been filled with ups and downs as well. Yet through her great sense of humor, resilience, and fantastic support system, Gilbert has found happiness and stability in her life—and in Untitled, she shares her incredible story.
Featuring behind-the-scene stories from her years on the Little House set and her time spent in Brat Pack Hollywood— including her relationships with Scott Baio, Tom Cruise, and Rob Lowe (to whom she was engaged)—as well as stories about her real-life girlhood as an adopted child, losing her father at age eleven, and revelations about things she's faced as an adult, including battling with both alcohol and failed relationships. Untitled will astonish readers who can still picture Melissa in a bonnet and braids. It will inspire them as well—Melissa went on to serve as president of the Screen Actors Guild for two terms, become active in various charities, and she and her current husband, actor Bruce Boxleitner, have a wonderful (and fascinating) marriage. In a voice that's extremely funny and down-to-earth, Gilbert shares her struggles, tragedies, and blessings, resulting in a memoir that, like the show that made her famous, will have readers laughing, crying, and cheering her on.
Advertisement