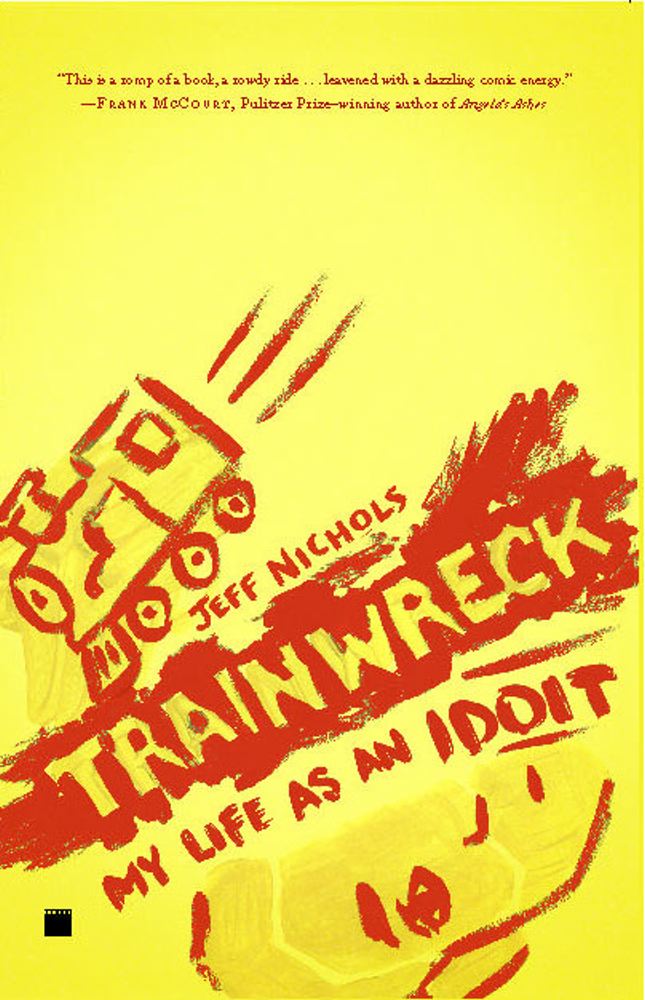 Trainwreck
My Life as an Idoit
Paperback

* Individual store prices may vary.
Description
Growing up a privileged Manhattan kid, Jeff Nichols should have had it all. Instead, he got a plethora of impairments: learning disabilities, a speech impediment, dyslexia, ADD, and a mild case of Tourette's syndrome.

In Trainwreck, his weird and witty memoir of utter dysfunction, Nichols gives an irreverent look at how one "idoit" made good. Bounced from elite private schools, he limps through college, earning the nickname "Iron Lung" for his uncanny ability to inhale from a four-foot bong without coughing. By the skin of his teeth, he graduates and lands a job on Wall Street...as a moving target for coked-up traders tossing order cards at his head. Bumming money from his parents to pay for drugs and prostitutes, Nichols hits bottom before he discovers Alcoholics Anonymous, the perfect place to develop material for his new career in stand-up. Several disastrous twists and turns later, he finally makes good when a crazy stroke of luck leads to his story being turned into a feature film by the same production company behind indie hits like Eternal Sunshine of the Spotless Mind and The Savages.

Hilarious and oddly inspiring, Trainwreck is proof that a life disastrously lived can still turn out beyond anybody's wildest imaginings.
Praise For Trainwreck: My Life as an Idoit…
"This is a romp of a book, a rowdy ride...leavened with a dazzling comic energy." -- Frank McCourt, Pulitzer Prize-winning author of Angela's Ashes

"We've worked for years with Jeff Nichols on- and offstage, writing and performing sketches, and while he's a borderline lunatic, he's also one of the funniest guys we've ever met. This book manages to let the best parts of him shine through while celebrating the worst." -- The Whitest Kids U' Know

"There's nothing worse than having a friend ask you to read her son's miserable memoir of wanton life abuse. I intended to read three pages and lie and cheat pretending I had read the clueless work. Instead, I read Trainwreck in one sitting. I didn't do any work all day long. It's that good. Don't buy this book or your day too will be ruined." -- Laurence Leamer, author of Madness Under the Royal Palms

"How an idiot like Jeff wrote such a wonderful book is mind-boggling. Trainwreck is raw and funny and brutally honest...I highly recommend reading it." -- John Viener, comedian, writer, and voice actor on Family Guy
Gallery Books, 9781416599166, 256pp.
Publication Date: July 7, 2009
About the Author
Jeff Nichols is a stand-up comic and charter fisherman. His writing has appeared in the New York Post and Penthouse. He lives in New York City.