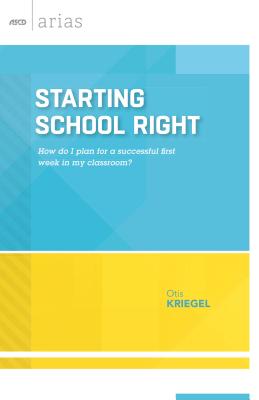 Starting School Right (Paperback)
ASCD, 9781416621409, 58pp.
Publication Date: March 10, 2016
* Individual store prices may vary.
Description
Packed with ideas for both new and veteran teachers of K-8 students, this book touches on a variety of topics that are especially relevant to the first week of school. The author provides critical information that includes arranging and navigating the classroom, setting basic expectations, communicating routines, and understanding your students' needs. Plus, you'll see how these efforts actually work in the classroom as the author shares experiences, anecdotes, and quick tips. You'll gain new insight into how these fundamentals support an authentic, effective, and thorough plan for the first week of school and set the stage for a successful year for students, parents, and teachers.