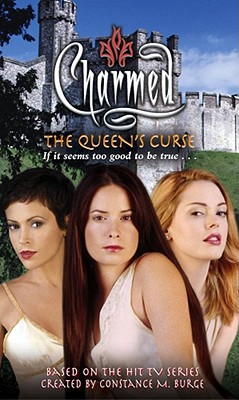 The Queen's Curse (Mass Market Paperback)
Pocket Books, 9781416900245, 224pp.
Publication Date: July 26, 2005
* Individual store prices may vary.
or
Not Currently Available for Direct Purchase
Description
While trouble brews, a ring is placed --
But evil may have hidden its face.
A perfect prince and love's true tale...
Show the secrets; we must not fail!
Paige has finally met her Prince Charming. Funny, smart, sweet, and beyond good-looking, Colin is fantastic. By the time he's gotten her phone number, Paige is completely smitten. And he isn't evil, which is definitely a plus. In fact, he seems pretty much perfect. After just a few dates, Colin asks Paige to marry him -- and she accepts. The last thing she expects to find out is that not only is Colin really a prince -- of a magical kingdom no less -- but he's already engaged!
So what else is Prince Perfect hiding? Apparently that there are major dark forces gathering to overtake his kingdom, Tarsina, thereby upsetting the balance of good and evil in the world. The only way Colin can save his realm is to marry a magical being by his twenty-fifth birthday. Which is next week. Enter Paige -- and exit Corrine, Colin's real true love. When Leo confirms all this with the Elders, the Charmed Ones kick into high gear. It's off to Tarsina, but will there be a royal wedding...or a royal disaster?
Advertisement