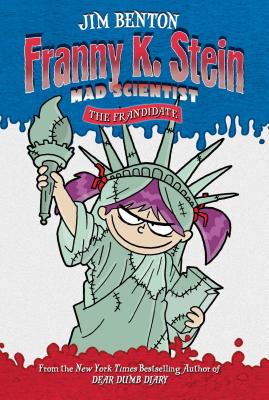 The Frandidate (Paperback)
Simon & Schuster Books for Young Readers, 9781416902348, 116pp.
Publication Date: September 8, 2009
Description
Franny K. Stein, Mad Scientist, has always had her eye on world domination, but she has to start somewhere...like her class elections If people voted for her, they were giving her all the control she wanted. But Franny's platform doesn't have the same appeal as her competitors who are offering new playground equipment, so she finds another platform...The Frandidate. Made of DNA samples from a dog, a chameleon and a parrot, along with a scrap of carpet (so she'll know where people stand), Franny creates the perfect candidate who says and does exactly what people want to hear But soon her suit starts making promises she knows she won't be able to keep and Franny realizes she might have gone too far. The Frandidate will give you everything you want, science, humor and some old fashioned politics.
Advertisement