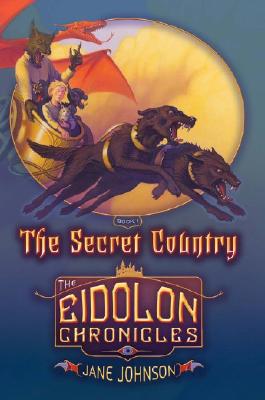 The Secret Country (Hardcover)
Simon & Schuster Children's Publishing, 9781416907121, 336pp.
Publication Date: April 11, 2006
Other Editions of This Title:
Paperback (5/8/2007)
Paperback (1/1/2006)
* Individual store prices may vary.
Description
Ben wants a Mongolian Fighting Fish more than anything. But when he goes to Mr. Dodds's Pet Emporium with his hard-earned savings, he buys a cat instead. He didn't have a choice, really. The cat insisted.
Iggy (as the tabby likes to be called) has been kidnapped from his home, a parallel world known as the SecretCountry. And as the two soon discover, Iggy is not the only animal to fall victim to the pet-store owner's devious scheme: Mr. Dodds is stealing the Secret Country'smagical creatures and selling them to England's rich and curious. Away from their homeland, the imported dragons, wood sprites, unicorns, and saber-toothed tigers are rapidly becoming sick.The welfare of every creature with any connection to the Secret Country is under immediate threat. What's more, it seems Ben's mother is their long-lost queen.
With his mother's life hanging in the balance, it's up to Ben to play his part in an ancient prophecy and prove he's worthyof the title Prince of Eidolon.
or
Not Currently Available for Direct Purchase