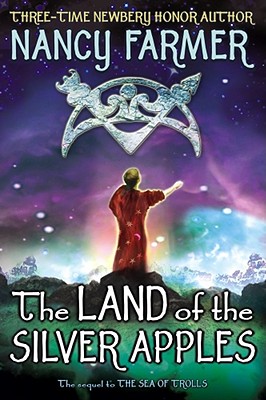 The Land of the Silver Apples (Hardcover)
Atheneum Books, 9781416907350, 512pp.
Publication Date: August 21, 2007
* Individual store prices may vary.
or
Not Currently Available for Direct Purchase
Description
THE CHILDREN FROM THE SEA OF TROLLS BRAVE THEIR WORST NIGHTMARES -- UNDERGROUND. Jack is amazed to have caused an earthquake. He is thirteen, after all, and only a bard-in-training. But his sister, Lucy, has been stolen by the Lady of the Lake; stolen a second time in her young life, as he learns to his terror. Caught between belief in the old gods and Christianity (790 AD, Britain), Jack calls upon his ash wood staff to subdue a passel of unruly monks, and, for his daring, ends up in a knucker hole. It is unforgettable -- for the boy and for readers -- as are the magical reappearance of the berserker Thorgil from a burial by moss; new characters Pega, a slave girl from Jack's village, and the eager-to-marry-her Bugaboo (a hobgoblin king); kelpies; yarthkins; and elves (not the enchanted sprites one would expect but the fallen angels of legend). Rarely does a sequel enlarge so brilliantly the world of the first story. Look for the conclusion in The Islands of the Blessed in 2009.
Praise For The Land of the Silver Apples…
"Jack, Pega, and Thorgil prove strong and capable in ways they themselves never suspected, and readers will look forward to the final installment." -- Kirkus Reviews, Starred Review
Advertisement