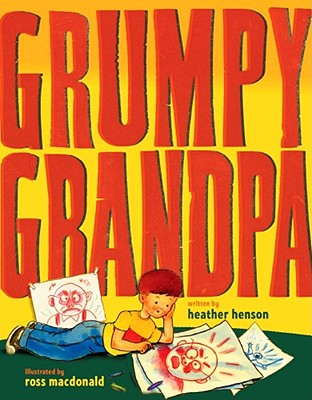 Grumpy Grandpa (Hardcover)
Atheneum Books, 9781416908111, 40pp.
Publication Date: July 7, 2009
Description
Jack has a grumpy grandpa, and he calls him that, even though he's not supposed to. But it's true. Grandpa is grumpy--and a little scary, too. He has hair where other people do not have hair, and his teeth don't stay in his mouth. You'd have to be crazy to live with Grandpa . . . or as brave as a lion tamer, like Jack's aunt and uncle. But the truth is, Grandpa didn't always have hair and teeth in weird places. In fact, Grandpa wasn't even always grumpy. A book that closes the generation gap one little bit, Grumpy Grandpa captures childhood and grandpa-hood with humor, hyperbole, and heart.
About the Author
Heather Henson is also the author of the picture books That Book Woman and Angel Coming and two young-adult novels, Here's How I See It-- Here's How It Is and Making the Run. A former editor, she lives in Kentucky. Ross MacDonald has illustrated several picture books, including Bye-bye Crib by Alison McGhee and Hey Batta Batta Swing!: The Wild Old Days of Baseball by Sally Cook and James Charlton. His illustrations have appeared in the New Yorker and Vanity Fair. He lives in Connecticut. Visit his website at Ross-MacDonald.com.
Advertisement