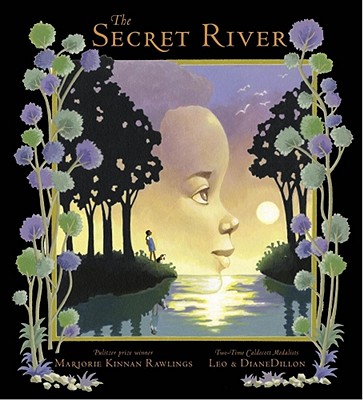 The Secret River (Hardcover)
Atheneum Books for Young Readers, 9781416911791, 56pp.
Publication Date: January 4, 2011
* Individual store prices may vary.
Winter 2011 Kids' Next List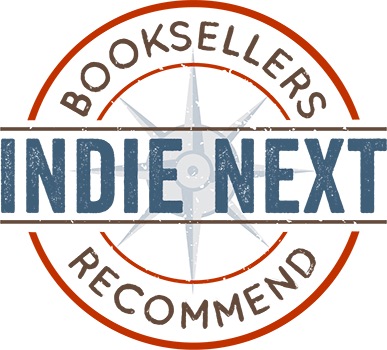 "The Secret River is a beautiful story with the feeling of a folk tale. When hard times come to the forest and Calpurnia's father can't catch fish to sell, Calpurnia sets out with her dog to help. Following her nose, she finds the secret river, bursting with fish. With hard work, determination, and a belief in the extraordinary, Calpurnia brings better times to the forest. The Dillons' illustrations bring depth to the story, expanding the text and showing the magic and imagination present in Calpurnia's world."
— Marika McCoola, Odyssey Bookshop, South Hadley, MA
View the List
Description
Marjorie Kinnan Rawlings + Leo and Diane Dillon = pure magic!
A depression era story that is just as timely as it is enchanting, this is a stunning picture book for the ages.

There's just not enough…not enough money, not enough food, not enough fish for her daddy to sell at the market. Hard times have come to the forest, but Calpurnia wants to turn them back into soft times. With her little dog Buggy Horse and a tip from old Mother Albirtha, the wisest person in the forest, Calpurnia finds a secret river and uses the pink paper roses from her hair to catch enough beautiful catfish to feed the whole swamp land —with some left over for Daddy to sell. When she tries to find the river again the next day, Mother Albirtha tells her, "Child, sometimes a thing happens once, and does not ever happen anymore….You caught catfish when catfish were needed…you will not find the river again." This story by the Pulitzer Prize winning author of The Yearling and literary icon Marjorie Kinnan Rawlings is about living in a time of want, yet it is overflowing with riches—stunning language, mystical happenings, wondrous, wondrous artwork. Beautiful in all ways that a book can be beautiful, this unforgettable picture book is a classic in the making.
About the Author
Marjorie Kinnan Rawlings (1896-1953) is the celebrated American author of The Yearling, which was awarded the Pulitzer Prize for fiction in 1939.

Leo and Diane Dillon are an award winning illustrator pair that have collaborated of book projects for more than fifty years, winning two consecutive Caldecott Medals for Why Mosquitoes Buzz In People's Ears and Ashanti To Zulu: African Traditions. They have also received five New York Times Best Illustrated Books Awards, five Coretta Scott King Honors and one Coretta Scott King Award and many other awards and distinctions. They live and work in Brooklyn, New York.
Praise For The Secret River…
The Secret River
Marjorie Kinnan Rawlings, illus. by Leo and Diane Dillon, S&S/Atheneum, $19.99 (56p) ISBN 978-1-4169-1179-1
The Dillons (Why Mosquitoes Buzz in People's Ears) bring new life to Pulitzer Prize–winner Rawlings's (The Yearling) absorbing story, first published post- humously in 1956, when it received a Newbery Honor. Calpurnia's father's fish-selling business is failing, so she goes to Madame Albirtha, "the wisest person in the forest," for advice. "Will you tell me where I can catch some big fish," she asks, "so that hard times will be soft times?" Calpurnia's day at the secret river produces a groaning load of catfish, but the big predators of the Florida scrub want their share, too. Sensitive, cheerful, and full of courage, Calpurnia survives every threat, brings home her prize, feeds the town--and discovers an unexpected facet of Madame Albirtha's wisdom. Mesmerizing patterns and colors distinguish the Dillons' spreads, which balance large, captivating panels with smaller vignettes clustered around the text. Their acrylics are a foray into magical realism (when Calpurnia invents a poem about befriending bees, her hair becomes a tangle of purple flowers thick with the insects), and their portraits are always true to Rawlings's imaginings. Not to be missed. Ages 4–8. (Jan.)
--Publishers Weekly, November 8, 2010, *STAR


The Secret River.

Rawlings, Marjorie Kinnan (Author) , Dillon, Leo (Illustrator), Dillon, Diane (Illustrator)
Jan 2011. 56 p. Atheneum, hardcover, $19.99. (9781416911791).

Rawlings' 1956 Newbery Honor title is newly illustrated here in the Dillons' signature style, with glowing,
full-page acrylic paintings and small freestanding images that capture the story's magic realism from a
child's viewpoint. At the breakfast table, Calpurnia's father says hard times have come, especially for poor people. Calpurnia does not feel "poor," but her father has no fish to sell in his market. So with the advice of a wise soothsayer, Mother Albirtha, Calpurnia dares to venture out into a dark forest and follows her nose to find a secret river, where she catches fish and brings them home. Filled with pattern and texture, the images occassionally have a static quality. They are at the best in scenes of the brave child on her perilous journey, finding her way back in the dark, past an owl, a big black bear, and a crouching panther, until she returns to her parents' loving embrace and feels the joy of saving her community.— Hazel Rochman
--BOOKLIST, December 15, 2010

There are no fish left in the rivers and streams; hard times have come to the forest, and everyone is poor and hungry. Calpurnia is determined to find fish for her father to sell in his shop. Mother Albirtha, the wisewoman, advises her to follow her nose to a secret river teeming with fish. She finds this amazing river and politely asks the fishes' permission to catch some of them. On her long journey home she shares her catch with several animals and, of course, Mother Albirtha. Father sells the fish for promises of payment, which are all fulfilled, and soft times come to the entire community. In this reworking of a classic tale, Rawlings' voice is warm and tender, employing lilting syntax and descriptive language that resonates with warmth and humor. Calpurnia is a sweet delight, at once poet and adventuress, whimsical and practical, filled with love and compassion. The Dillons' glorious, glowing earth-toned acrylic illustrations capture Calpurnia's spirit and soul and imbue the tale with images that are nothing short of breathtaking. Magical. (biographical note) - KIRKUS, December 15, 2010, *STAR

Gr 3-5–Rawlings penned what she called a "child's story" in 1947 to accompany paintings by Robert Camp. Found in her papers after her death, The Secret River was finally published in 1955; it posthumously received a 1956 Newbery Honor. Originally illustrated by Leonard Weisgard, the 55-page story followed young Calpurnia and her ever-constant puppy, Buggy-horse, on a self-determined expedition to "turn hard times into soft times." Spurred on by Mother Albirtha, a wise woman of the forest, the girl and her dog find a fish-filled river and, with the help of a red boat and the pink paper roses tied to Calpurnia's pigtails, bring in a giant catch and cleverly devise a way to get the fish back home. Now, Rawlings's story, somewhat trimmed to picture-book length, has a whole new aura. Illuminated by the Dillons' exquisite artwork, the tale accentuates the enchantment of Calpurnia's journey. Brilliantly composed images, where the young girl's face is at times superimposed over objects in the story or seemingly floats over the magical river, have a lustrous glow. Imagined in striking scenes, Calpurnia and Buggy-horse's encounters with an owl, a bear, and a panther effectively capture the Florida back country that Rawlings famously drew upon in her writings. Characters, well delineated throughout, pulse with life. Overriding the adventure is the determination and spirited effort of the child to help her family in need. The mix of reality and fantasy sits well in the economically troubled world of today and is sure to strike a chord with many young readers and their families.–Barbara Elleman, Eric Carle Museum of Picture Book Art, Amherst, MA

-SLJ January 2011 *STAR*