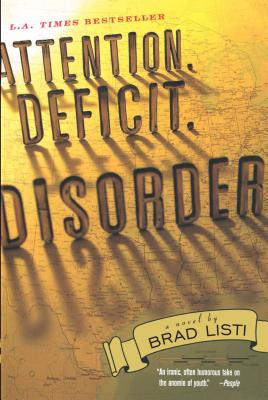 Attention. Deficit. Disorder. (Paperback)
Simon Spotlight Entertainment, 9781416912361, 356pp.
Publication Date: January 23, 2007
Description
After Wayne Fencer, a recent film school grad, attends his ex-girlfriend's funeral, he struggles to come to terms with her suicide and the startling news that she was pregnant with his child. Desperate to understand and haunted by regret, Wayne begins a journey that takes him up and down the East Coast (on foot) and across the American West (in an RV), finally arriving at the Costco Soulmate Trading Outpost in the middle of the Black Rock Desert. Along the way, Wayne's journey becomes a series of meditations on modern life, drawing on everything from the ancient philosophy of Siddhartha Gautama to a visit with Gregorio Fuentes, Hemingway's fishing guide and inspiration for The Old Man and the Sea. A dazzling exploration of love, death, escape, home, and maturation set in the era of information overload, Attention. Deficit. Disorder. is highly original and exhibits an unforgettable voice that is Listi's alone.
Praise For Attention. Deficit. Disorder.…
"As its title seemed to demand, I found myself skipping about Brad Listi's novel, yanked further in by each random, episodic jewel. They were quirky, evocative, and clever...something genuinely different, and defiantly genuine. Then, reading from start to finish, an entirely other experience emerged: a cohesive, poignant story, subsuming warmth and depth, and -- again -- that unflinching honesty. Overall, it seems I got a lot more than I bargained for. A perfect book about what we and the world are becoming."
-- Jim Carroll



"Recall the Ritalin! Brad Listi's writing, in this post-modern meditation on love and loss, is spellbinding, knowing, intelligent, and hip. The primary side effect is epiphany."
-- Susan Compo
Life After Death, Malingering, and Pretty Things



"It's not easy writing lightly about heavy things, but Brad Listi makes it look effortless.... Attention. Deficit. Disorder. is a wild American picaresque."
-- Stewart O'Nan
The Good Wife, A Prayer for the Dying, The Night Country, and coauthor of the New York Times bestseller Faithful
Advertisement