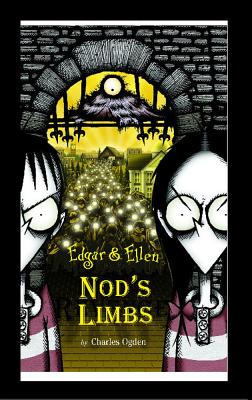 Nod's Limbs (Edgar & Ellen #6) (Hardcover)
Aladdin, 9781416915010, 224pp.
Publication Date: February 27, 2007
* Individual store prices may vary.
Description
Can the twins solve six mad riddles to find Nod's long-lost gold?

It's all-out war with the Knightleigh family, and Edgar and Ellen are rapidly losing ground. But then everyone's attention is diverted by the ghostly hand of fortune: Augustus Nod has launched a treasure hunt from beyond the grave! The race is on, and the twins must solve the riddles and discover Nod's lost golden limbs before the Knightleighs bury the past -- and the diabolical duo with it!
About the Author
Charles Ogden is an avid camper and fisherman. He collects insects and has traveled in pursuit of various specimens to the North Pole, the Souh Pole, and Poland. Mr. Ogden and his insect collection make their home in a cool, dry, preservation-friendly environment, far removed from prying eyes.

Rick Carton has been drawing longer than he's been walking. In his Chicago studio he has a cherished collection of every pencil ever worn down to a nub during his lengthy artistic career. He has never formally studed art; instead, the art community has diligently studied him. They are yet to release their findings.