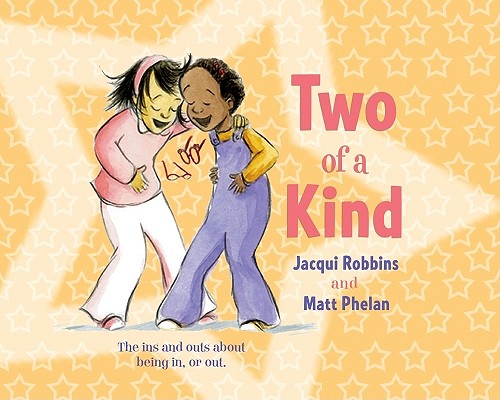 Two of a Kind (Hardcover)
Atheneum Books for Young Readers, 9781416924371, 32pp.
Publication Date: July 7, 2009
* Individual store prices may vary.
Description
Meet Kayla and Melanie--two of a kind and official first-grade mean girls. This is a new kind of playground bullying. These girls tease, whisper, and get their way all of the time, even when that means turning one friend against another. Anna is too smart to fall for their charms. . . . Well, almost. The allure of the in crowd is strong. But after an early falter, Anna discovers she's stronger when she stands up for herself and for her friend Julisa. This book is modern, multicultural, and has a message worth sharing-- the perfect book to read to a classroom, to a daughter . . . or to a bully.
About the Author
Jacqui Robbins is the author of The New Girl . . . and Me. A former teacher, Jacqui is now a full-time mother in Ann Arbor, Michigan. Visit her website jacquirobbins.com. Matt Phelan's black-and-white illustrations can be found in the Newbery Medal winner The Higher Power of Lucky by Susan Patron as well as in The Seven Wonders of Sassafras Springs by Betty G. Birney. He is also the illustrator of The New Girl . . . and Me. He lives in Philadelphia and can be found online at mattphelan.com.