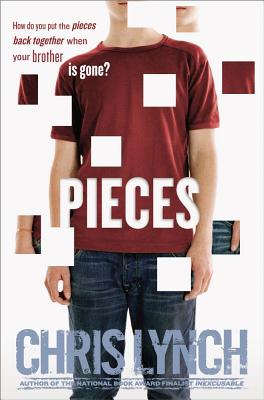 Pieces (Hardcover)
Simon & Schuster Books for Young Readers, 9781416927037, 168pp.
Publication Date: February 5, 2013
Description
A teen revives the legacy of his lost brother in this compelling novel from the author of Inexcusable, a National Book Award finalist. When Eric's brother Duane dies, his world breaks in two. Duane was his best friend--possibly his only friend. And Eric isn't sure how to live in a world without Duane in it. Desperate to find a piece of his brother to hold on to, Eric decides to meet some of the people who received Duane's organs. He expects to meet perfect strangers. Instead he encounters people who become more than friends and almost like family--people who begin to help Eric put the pieces of his life back together for good. From internationally acclaimed author Chris Lynch comes a gripping and enduring exploration of loss and recovery--and a long-awaited sequel to the celebrated Iceman.
Praise For Pieces…
* "Each character springs fully formed off the page, and Lynch's irreverent, inventive dialogue crackles, turning what could have easily been a maudlin soap opera into a sharply observed story of real human connection. Readers will be pleasantly reminded of the snarky stylings of John Green and Ned Vizzini. Exceptional."



"Lynch paints a cast of indelible characters, even secondary players, with a deft, sensitive hand. And despite the specificity of Eric's circumstances, his complicated, shifting emotions are immediately resonant. Though the complex family dynamic (and strange affinity for death) explored in Iceman adds nuance to the proceedings here, this novel stands on its own, rewarding new readers with a tender exploration of just what it means to be
whole."



"Poignantly credible...Lynch is the great laureate of American guyhood, and he writes with fierce compassion about a kid who relishes the angry rush of punching men but abhors the thought of a woman he cares for being abused. While the complexity of the situation adds an interesting dimension, at its core this is a story of loss and identity, of a young man finding out who he is through the legacy of the brother who taught him who he was."



"Using succinct prose, Lynch creates a smart, raw story about redefining oneself after loss."


* "[A] powerfully emotional novel of grief and loss...a novel that for the first time brings all of Lynch's many talents together in one place."
Advertisement