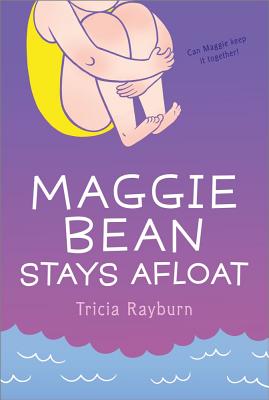 Maggie Bean Stays Afloat
Paperback

* Individual store prices may vary.
Description
Here's what's new with Maggie Bean: At the end of her tumultuous year, Maggie Bean is a very happy, healthy girl. After months of Pound Patrollers attendance, diet, and tough swim workouts, the scale now reads 150. But Maggie isn't resting on her laurels - she's got a busy summer ahead. Not only is Maggie spearheading a Pound Patrollers kids' program but she gets a junior camp counselor job at Camp Sound View. Camp Sound View is a whole new world for Maggie. She works with kids from other schools who don't know her, or what she looked like a year ago. Everyone's friendly, boys treat her like a real girl, and Maggie is mesmerized! The experience is something she knows never would've been possible the summer before. Wounded by Peter's recent rejection and flattered by the unexpected attention, Maggie immerses herself in everything Camp Sound View has to offer. Her confidence grows, and before long she's cracking jokes and initiating conversation without worrying (much) about what people think. It's all fun and games until Maggie becomes so involved, people (Aimee, Arnie and her family) feel neglected. Will Maggie sacrifice old friends for new ones? Will she change what's on the inside as people respond to her changed outside? Can she blend her two worlds together? And will all this tension send her seeking solace in old habits?
Aladdin, 9781416933472, 320pp.
Publication Date: May 6, 2008
About the Author
Tricia Rayburn lives on eastern Long island with her fiancé and crazy shih tzu. She tries to eat vegetables instead of candy but, in her weaker moments, loves Reese's Pieces. The Melting of Maggie Bean is her first novel.
or
Not Currently Available for Direct Purchase