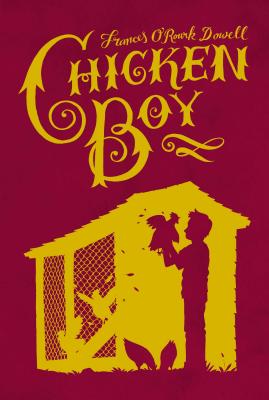 Chicken Boy (Paperback)
Atheneum Books for Young Readers, 9781416934820, 202pp.
Publication Date: January 1, 2007
* Individual store prices may vary.
Description
Meet Tobin McCauley. He's got a near-certifiable grandmother, a pack of juvenile-delinquent siblings, and a dad who's not going to win father of the year any time soon. To top it off, Tobin's only friend truly believes that the study of chickens will reveal...the meaning of life? Getting through seventh grade isn't easy for anyone, but when the first day of school starts out with your granny's arrest, you know you've got real problems. Throw on a five-day suspension, a chicken that lays green eggs, and a family feud that's tearing everyone to pieces, and you're in for one heck of a ride.
Praise For Chicken Boy…
* "This is a refreshingly well-written encounter with richly developed and well-defined characters whom readers won't soon forget."

* "…strong narration and the child's struggle with forgiveness make for poignant, aching drama."

* "Tobin's own blossoming, through friendship, and the rediscovery of his family, and the love for and of his chickens, is entirely satisfying—just right."