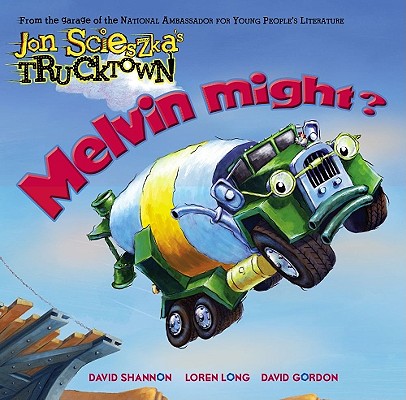 Melvin Might? (Jon Scieszka's Trucktown) (Hardcover)
Simon & Schuster Books for Young Readers, 9781416941347, 44pp.
Publication Date: October 28, 2008
Description
Cement Mixer Melvin worries a lot. He worries he might get dirty. He worries he might get stuck. He even worries he might get worried. But one fateful day Rescue Rita is in need of a little rescuing, and Trucktown's biggest worrywart is the only one who can save the day. There's just one problem: He worries he can't. Jon Scieszka's latest racing and rollicking installment to the Trucktown franchise is a hilarious (and maybe even a little heartwarming) look at all the things a cement mixer can do...no matter how much he worries.
Advertisement