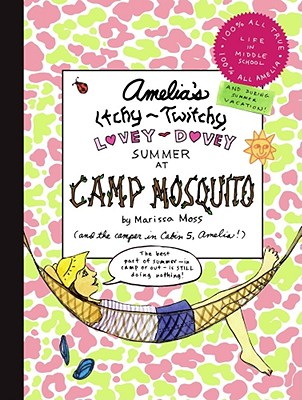 Amelia's Itchy-Twitchy, Lovey-Dovey Summer at Camp Mosquito (Amelia's Notebook) (Hardcover)
Simon & Schuster/Paula Wiseman Books, 9781416947226, 80pp.
Publication Date: April 1, 2008
* Individual store prices may vary.
Description
One of the nation's leading authorities on constitutional law shows how the Supreme Court's dramatic shift to the right on the most important legal issues of our time reflects a rigid Republican ideological agenda that is profoundly altering our freedoms and our country.
- Expert analysis: Drawing largely on cases he has argued, Erwin Chemerinsky describes how rigid ideology has trumped reason in cases ranging from "three strikes laws" to laws limiting the ability of citizens to bring suit for damages and infringements on their liberties. He explains how the political right wing has been steadily eroding the constitutional barriers between church and state, fostering separate but unequal public schools, limiting civil liberties and affirmative action programs. Although many Americans are aware of this rightward shift on the Supreme Court, Chemerinsky shows how these changes have victimized ordinary citizens.
- Timely subject will attract attention: With publication at the start of a new term for the Court and with a new justice joining it, The Conservative Assault on the Constitution will draw much attention, especially from political commentators. As a constitutional scholar, author of a leading textbook on constitutional law, and a frequent commentator on legal issues, Chemerinsky is certain to be in demand to comment on the Court's agenda for the coming term, in addition to the long-term trends that he discusses in his book.