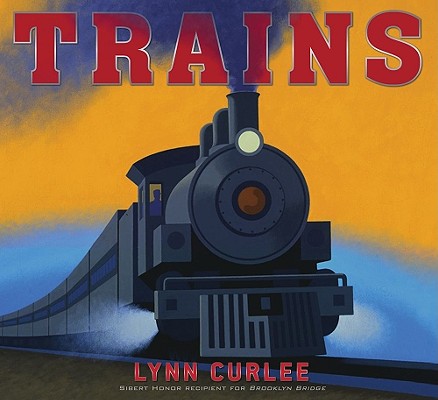 Trains (Hardcover)
Atheneum Books, 9781416948483, 48pp.
Publication Date: May 5, 2009
Description
From steam engines to diesel engines and box cars to sleeper cars, a ride on Lynn Curlee's Trains is about as close as most kids can hope to get to the Japanese bullet train or the inner workings of steam power. This book's bold, graphic acrylic paintings are a perfect match for sleek, modern engines; dark, dirty locomotives; and the sprawling landscapes of the countryside. Thoroughly researched and very kid-friendly, Trains tells the history of the railroad, and in doing so, the history of America. This stunning book is one part history, one part art gallery, and a truly terrific ride.
About the Author
Lynn Curlee received a 2002 Sibert Honor for Brooklyn Bridge. His other works include Ships of the Air, Into the Ice: The Story of Arctic Exploration, Rushmore, Liberty, Seven Wonders of the Ancient World, Capital, Parthenon, Ballpark, Skyscraper, and most recently, Mythological Creatures. He lives in Jamesport, New York. You can learn more about him at curleeart.com.
Advertisement