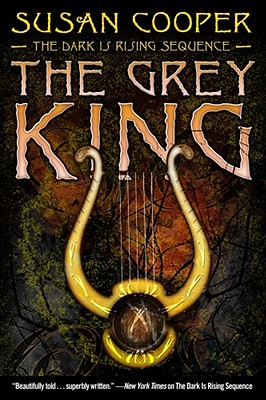 The Grey King (Paperback)
Simon Pulse, 9781416949671, 165pp.
Publication Date: May 8, 2007
* Individual store prices may vary.
or
Not Currently Available for Direct Purchase
Description
"Fire on the Mountain Shall Find the Harp of Gold Played to Wake the Sleepers, Oldest of the Old..." With the final battle between the Light and the Dark soon approaching, Will sets out on a quest to call for aid. Hidden within the Welsh hills is a magical harp that he must use to wake the Sleepers - six noble riders who have slept for centuries. But an illness has robbed Will of nearly all his knowledge of the Old Ones, and he is left only with a broken riddle to guide him in his task. As Will travels blindly through the hills, his journey will bring him face-to-face with the most powerful Lord of the Dark - the Grey King. The King holds the harp and Sleepers within his lands, and there has yet to be a force strong enough to tear them from his grasp...
Praise For The Grey King…
Psychology Today "Susan Cooper is one of the few contemporary writers who has the vivid imagination, the narrative powers, and the moral vision that permit her to create the kind of sweeping conflict between good and evil that lies at the heart of all great fantasy. Tolkien had it. So did C.S. Lewis. And Cooper writes in the same tradition."
Advertisement