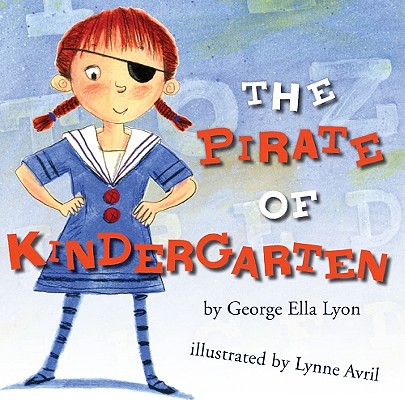 The Pirate of Kindergarten (Hardcover)
Atheneum/Richard Jackson Books, 9781416950240, 40pp.
Publication Date: June 22, 2010
* Individual store prices may vary.
Description
Doubles are good for lots of things—double scoops of ice cream, double features at the movies. But double vision is NOT a good kind of double. In fact, it can make kindergarten kind of hard. Ginny sees double chairs at reading circle and double words in her books. She knows that only half of what she sees is real, but which half? The solution to her problem is wondrously simple: an eye patch! Ginny becomes the pirate of kindergarten.With the help of her pirate patch, Ginny can read, run, and even snip her scissors with double the speed! Vibrant illustrations from Lynne Avril capture the realities of what Ginny sees both before and after.
About the Author
George Ella Lyon is the author of Trucks Roll!, Planes Fly!, and Boats Float!, cowritten with her son Benn. Among George Ella's other books are the ALA Notable All the Water in the World and What Forest Knows. A novelist and poet, she lives with her family in Lexington, Kentucky. Visit her online at GeorgeEllaLyon.com.

Lynne Avril is the illustrator of several books for children, including The Penny Pot by Stuart J. Murphy; He Saves the Day by Marsha Hayles; and One Little, Two Little, Three Little Pilgrims by B. G. Hennessy. Ms. Cravath lives with her family in Phoenix, Arizona. Visit her online at lynneavril.com